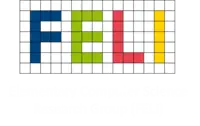 FELI - Research group for elementary and primary computer science
Educational learning concepts for children aged 5 to 10 to promote media literacy and computational thinking
The concept of FELI at a glance
Promotion of learning with and via the media about the interlocking of media use and the teaching of computer science concepts: Stimulating 'How does it work' questions in the use of digital media and motivation of logical-algorithmic topics through connection with computer use (e.g. Scratch)
Practical experience in the design and implementation of digital learning workshops for computer science in elementary and primary schools since 2008
Use of principles of cognitive psychology and elementary education in the development of teaching concepts and motivational material for age-appropriate understanding
Empirical studies on the effectiveness of the didactic concepts (motivation, structure of transferable knowledge)
Consideration of the barriers of pedagogical staff and teachers: Design of easy-to-implement modules with handouts, conception of an e-learning course, targeted training of multipliers, medium-term modules for training
The experimental box computer science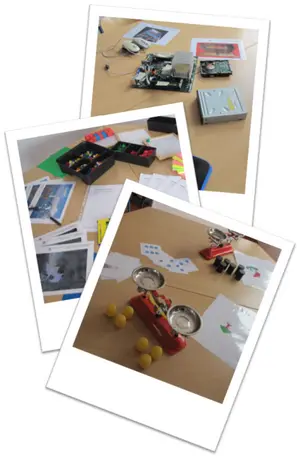 The Experimental Box Computer Science contains learning and experience materials with which children are playfully introduced to informatics topics and find answers to the following questions:
Job description computer scientist: What do computer scientists do?
Pixel: How does a computer draw pictures?
Analog and Digital: What does analog / digital mean?
Computer: What parts is a computer made of? What are these needed for?
Algorithm: What is an algorithm?
Sort and Search: How does a computer sort and why?
Didactic concept
The research group for elementary and primary computer science was founded March 2015 and is an interdisciplinary association of scientists from the fields of computer science, elementary education, elementary school didactics, psychology, media education and empirical educational research. Our aim is to develop and empirically evaluate concepts for communicating basic computer science topics with materials that are suitable for children and based on the principles of M. Montessori.

The starting point of our work is the interest and experience of children. Based on this, learning objectives are defined and materials are developed that simplify but correctly transport informatic content - according to the respective cognitive state of development of kindergarten and primary school children. In this way children will be able to build child-oriented, realistic models of our digitized world.

By integrating the concepts in different contexts and revisiting the topics across different age groups, a deeper understanding of informatics concepts is achieved iteratively.
Our didactic concept is based on three pillars:
To get started in a topic, illustrative materials are developed and provided, which picks up the children in their everyday life.
The designed experimental material allows children to become explorers and discoverers of the digitized world. Based on their previous knowledge and previous experience, children can use the experimental material to test their own ideas and independently understand and discover informatics concepts - in the truest sense of the word. It is important to us here that the informatics concepts are not only "unplugged", but that a bridge to media usage is struck. Informatics topics can be successfully motivated by using digital media. Our goal is that children are not only competent in dealing with digital media, but to "how does that work?" - questions are animated.
In addition to the materials, a guideline will be made available to help reduce misconceptions, biases and fears about computer science among educators and to integrate informatics education into elementary and primary education. In addition, training courses are offered.
In the development of the materials both kindergarten and primary school children as well as pedagogical professionals in day-care centers and elementary schools are included. All materials are formatively tested.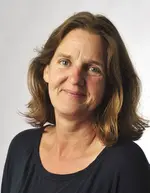 Contact
Research Group for Elementary and Primary Computer Science

Head: Prof. Dr. Ute Schmid
Otto-Friedrich-Universität Bamberg
An der Weberei 5
96047 Bamberg

Phone: +49 951 863-2860 (Prof. Dr. Ute Schmid)
Mail: feli.kogsys@uni-bamberg.de