Application and Requirements for Admission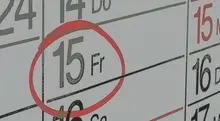 Applications for the master's degree programme in Computing in the Humanities can generally be submitted any time prior to a given semester's registration deadline (official deadlines can be found on the Office of the Registrar's homepage). In order to ensure the well-regulated processing of the application documents, we ask that they be submitted
no later than on 15th September for studies commencing in the winter semester.
no later than on 15th March for studies commencing in the summer semester.
Applications will be processed as soon as they are received, and not only after the final deadline. This means that in most cases students can be informed of admissions decisions within a few days of submitting their applications.
Applications received after the above-mentioned deadlines will only be considered in exceptional, substantiated cases.
Please note that a university degree from the humanities or cultural studies with a standard period of study of at least six semesters and 180 ECTS and a final grade of "good" (2,5) or better is required for admission (according to StuFPO §33). A degree from the social sciences, e.g. political science, also counts as an applicable degree with which you can apply.
Application Documents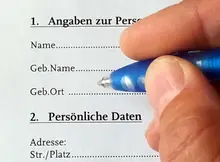 Prior to applying, the Office of the Registar´s online application form must be completed. The following documents must subsequently also be submitted:
Hard copy of the online application form
Curriculum Vitae in tabular form
Certificate of an advisory interview

The interview is intended to help you decide for (or against) a Master's programme in Computing in the Humanities. In particular, the following points will be discussed: (1) prerequisites for an application, including the choice of the appropriate study profile, (2) challenges of the study programme, here especially the software-technical and the mathematical modules, (3) choices in the design of the study programme, (4) professional perspectives and student networks as a motivation to study.
The interview lasts about 20 minutes and can take place in person or via a video conference platform.
To make an appointment for a counselling interview, please contact the subject advisory service (studienberatung.cith@uni-bamberg.de).

University entrance qualification (proof of general or subject-specific university entrance qualification)
Transcript of records of completed university degree or equivalent qualification (qualifying degree)

If a final transcript or diploma is not yet available at the time of application, a complete and up-to-date transcript of courses, examinations and marks completed thus far must be submitted.
Applicants who cannot provide their final degree certificate prior to the expiration of the application deadline should include in their application a transcript of completed courses and examinations giving evidence that they have earned at least 150 ECTS-Points worth of credit.
Where can I upload my application documents or where do I have to send them?
Domestic Applicants
If you earned your higher education entry qualification at a German school, the application process is carried out online through the Application Portal of the Registrar's Office.
Foreign Applicants
If you have obtained your qualifying university degree at a foreign university, please send your application with all documents, if necessary in an officially certified German or English translation, as a certified copy by post to the Registrar's Office of the University of Bamberg, Kapuzinerstraße 25, 96047 Bamberg, Germany.