After Graduating
The bachelor's degree in Applied Computer Science is the first professional qualification in Applied Computer Science. The degree enables the graduates to work in all phases of system and software development as well as working on the user's side.
Typical areas of employment for in Bamberg educated Applied Computer Scientists are:
The private sector as well as the public sector with tasks in document and content management. Broadly formulated, these tasks are part of an informative supported knowledge management.
Working in businesses of classic or electronic media: Here the main tasks is in informative support of content creation (e.g. editorial systems) and medial realisation (e.g. Crossmedia-Publishing).
Tourism and sports are fields in which many new information technologies like mobile location based services are used.
The private and public culture sector (from Museums to archives to preservations of monuments): Here the development and consulting for implementing specialist's information systems is an important task.
One strengths of our graduates lay in their broad education in methods of applied computer science. They should be able to combine methods of geoinformatics with media informatics in case of touristic problems. A one-sided specialisation, e.g. only in culture informatic, would not be enough for the current requirements on the job market. Also, the future perspectives would not be as good.
Educational Prospects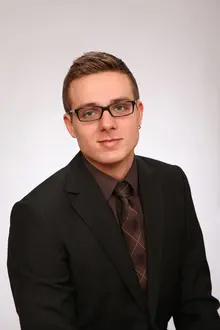 Next to direct entry the bachelor's programme Applied Computer Science prepares the graduates optimally for a continuation of their studies in a master's programme at university.
Information concerning the Master's degrees at the WIAI faculty you can find here.
In which work fields are our graduates?
Tobias Schnell, Graduate B.Sc. Applied Computer Science
I am glad, that I studied Applied Computer Science because the response was incredible. About half a year before my graduation I started applying for jobs and nearly every firm I applied to as an IT consultant invited me to an interview. After four interviews I got four job offers. All of which had conditions above average and all offers where open-ended. I will now start as a IT consultant with focus on JEE. The business I work for is supporting insurance companies and offers Standard software, which is based on a framework, as well as individual solutions.
Some of my tasks are:
Conception and Implementation of complex business applications in JEE
Consulting and coaching in customer projects (sometime also international)
Professional and technical conception in close cooperation with specialist's department
I recommend everyone to study applied computer science. I really liked studying at the University of Bamberg. You get the chance to get to know many different fields of informatics, like Software Engineering, Geoinformatics, Cognitive Systems and Media informatics. Also, you can choose different applications classes where you can have a look beyond your own nose. I chose Business Administration and political science and therefore could gain knowledge in those areas.
Next to the study programme, Bamberg itself is a beautiful city, especially for students. You quickly connect with other students and there are many cultural opportunities. In many cities you have attractive and unattractive places, but in Bamberg you only have attractive places. Because in the future during the week I will work directly at the customer, I do not have to change my residence and will continue to live in Bamberg.