Faculty Chronicle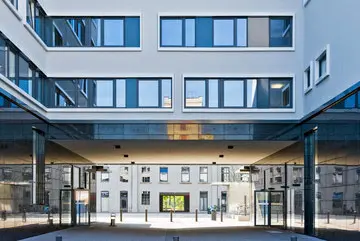 Founding of the Faculty - October 2001
On 1 October 2001, the Faculty Information Systems and Applied Computer Sciences (WIAI) was founded with an interdisciplinary structure that is unique in the German-speaking world. It combines business informatics with applied computer sciences as well as classical subject areas of theoretical and practical informatics. Synergies with the humanities, cultural studies, social sciences and economics focal points of the University of Bamberg are reflected in integrative study programmes and joint research projects. The election of the first Faculty Council in December 2004 concluded the first founding phase.
Milestones in the development of the faculty
Further information on milestones in the faculty's development can be found here:
Faculty Chronicle as well as
Chronicle "Deans & Deans of Studies" of the Faculty.