Information Visualization
We envision to help people understand data. We design and implement novel visualizations that support users in effectively analyzing complex data and gain new insights.
We are part of Universtiy of Bamberg since winter 2021/22
Our research is in the area of information visualization and visual analytics with the following focus.
Expressive Visual Encodings
Meaningful visualization of complex and dynamic processes and behavior patterns.
Explanatory Visual Reporting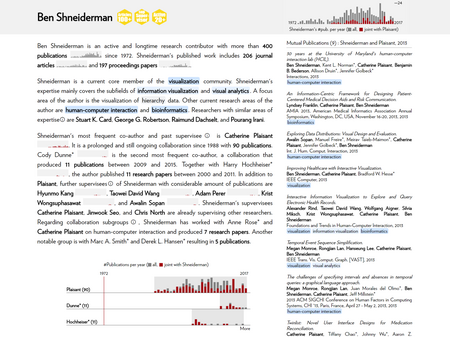 Explanatory combinations of text or speech and visualization, where both media merge through seamless integration.
Enabling Visual Analytics
Analysis methods that enable conclusions to be drawn through comparative presentation as well as interactive editing and abstraction.