Research in the Field of Information Systems
The University of Bamberg is one of Germany's leading research institutions in the field of Information Systems. Research domains include the design, management, and use of information technologies (IT) as well on implications on cooperate strategy, business models, and human behavior. Results are frequently published in leading scientific journals, and close cooperation with industry ensures an effective transfer of new insights in both directions.
---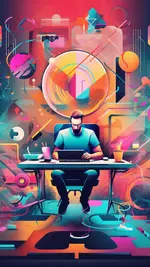 Digital Work
---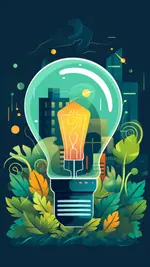 Energy Efficient Systems
The chair of Information Systems and Energy Efficient Systems focuses on digitalization at the intersection between companies and consumers. Research domains include data analytics in particular for behavioral data, consumption data, and decision support systems for everyday-activities, as well as the development of related digital services and data-driven business models.
---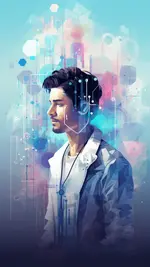 Health and Society in the Digital Age
Our research centers around people's use of digital technologies, with the aim of establishing healthy patterns of use. Current research areas include
the positive and negative effects of digital technologies on individual well-being, e.g., job burnout, technostress, and eustress;

the understanding of shock-induced behavioral changes, e.g., following data breaches;

the transformation of the world of work, e.g., with the rise of hybrid working; and

the implications of digital transformation, including technology acceptance.
We investigate these subjects in diverse settings, encompassing Generative Artificial Intelligence (GenAI), Blockchain, and digital entertainment and social media platforms.
---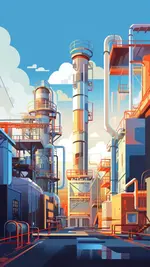 Industrial Information Systems
The chair of Industrial Information Systems is primarily concerned with the analysis and design of information and application systems – particularly in an industrial context. The primary research focus is placed on these systems' architectures and functions, as well as on modeling and classification methods pertaining thereto. As both people and application systems are information systems actors, learning and consulting systems aimed at providing people with relevant qualifications are also examined.
---
Information Systems and Services
The research focus is placed on the theories and methods pertaining to the management of information. Projects are centered mainly on the following areas: IT business alignment and the business value of the information technology; (social) networks and IT; and IT adoption and outsourcing.
---
Information Systems Management
The research activities of the Chair of Information Systems Management target open questions in the fields of digital transformation, IT outsourcing, process management, and architecture management. In those fields, we focus on how effective collaboration between business and IT can be achieved and how organizations derive digital innovation from this collaboration. Current projects do, e.g., investigate the effectiveness of digital innovation labs or explore the drivers of employee-driven process innovation.
---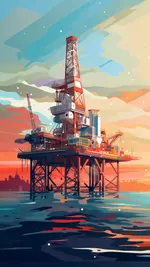 Platform Economy
We study the development and design of digital platforms from the perspective of various actors. Our interest primarily lies in the question of how platform companies such as Apple, Microsoft, or SAP can successfully design and manage digital platforms. Additionally, we explore the role of start-ups and SMEs in this context as well as the impact of increasing "platformization" on traditional sectors such as manufacturing, healthcare, or education. Our research provides important insights into the governance and evolution of digital platforms and ecosystems, as well as their appropriate regulation, with the goal of integrating digital innovations into society sustainably and responsibly.
---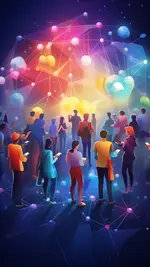 Social Networks
The Chair of Information Systems and Social Networks dedicates its efforts in research, teaching, and business partnerships to further our understanding of networks comprising humans, organizations, technology, and their complex relationships. In pursuit of this goal, we focus our work on questions that address the emergence, dynamics, characteristics, and outcomes of networked systems as well as their effects on individuals, groups, organizations, and society. Together with our interdisciplinary partners, we engage in a variety of exciting and challenging projects that address issues in network theory, network analysis, crisis management, politics, knowledge management, innovation management, as well as novel forms of organization, cooperation, and interaction in the digital age.