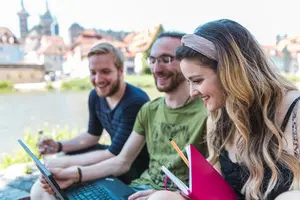 The Faculty of Humanities has the largest spectrum of subjects at the Otto-Friedrich-University of Bamberg. This ranges from linguistic and literary disciplines to philosophy, Protestant and Catholic theology, history, archaeology and geography, and offers a comprehensive range of Bachelor's, Master's and teaching degree programmes.
The profile of the Faculty GuK is essentially shaped by the cultural studies orientation of the individual subjects, which cover areas such as the preservation of historical monuments, cultural heritage conservation and art history as well as the various philologies, history/European ethnology and geography.
A characteristic feature of the courses offered by the faculty is the high practical component and reference, which flanks the well-founded teaching of scientific theories and methods and already prepares students for the implementation of the knowledge acquired during their studies in their professional lives.
For success in studies and career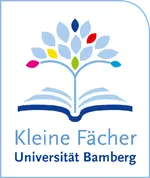 The faculty houses twelve institutes and offers 18 Bachelor's and 36 Master's degree programmes, which can be studied in various major and minor subject combinations.These numbers reveal the small-scale nature of the faculty. At the same time, however, they reflect its speciality: being an umbrella for smaller subjects. It is precisely the abundance of subjects that offers our students outstanding combination possibilities; a wide range of competences can be acquired, and diverse and complementary knowledge can be acquired.
The study conditions at the Faculty are ideal: the inner-city campus ensures short distances, the excellent supervision ratio and the "direct line" to your lecturers enable you to study quickly and successfully.
The faculty offers excellent training for doctoral students at chairs and professorships and in graduate schools.
In research, at least six focal points can be bundled, each of which is worked on by several disciplines and in different research institutions.
The programme is rounded off by close cooperation with cultural institutions and a wide range of lectures, colloquia and lecture series in all subjects.
---