German Studies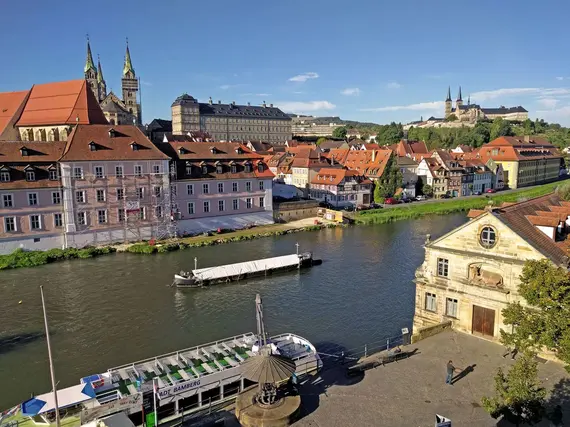 German Language and Literature at the University of Bamberg is about more than just 'good' literature, 'correct' language, old books and new orthographic rules. Its various sub-disciplines – Modern German Literature, Medieval German Literature, German Linguistics and Didactics of German Language and Literature – focus on contemporary and historical German language, literature, media and culture from a theoretical, analytical and practical perspective and on ways in which schools and cultural institutions can convey these topics effectively.
Please note!
The programme is taught in German. For enrolment and successful studies, you need knowledge of German at least at level B2 of the Common European Framework of Reference for Languages (CEFR) for most undergraduate study programmes, and at least level C1 for some undergraduate study programmes. If you have any questions concerning your intended Bachelor study programme, the Student Advisory Service and Subject Advisory Service are available to you.
Please clarify the entry and residence regulations that apply to your nationality in advance with the authorities in charge (e.g. German embassies or consulates).