Enrolment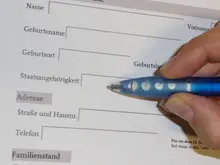 Admissions to the German Language, Literatures and Cultures bachelor's degree programme are not limited. You can begin your studies in the summer or winter semester. The only requirement for admission is a general school-leaving qualification permitting university admission.
As well as a school-leaving qualification, you should have a keen interest in language and literature, have a way with words, enjoy writing and reading texts of all kinds, be eager to explore complex linguistic and literary phenomena, embrace new things and enjoy discussions with fellow students.
The University of Bamberg's Academic Registrar's Office is responsible for enrolling new students. For more information, see the page on enrolment (currently only available in German).