Parent-child room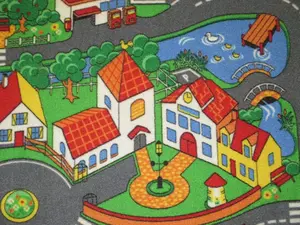 The parent-child room in Branch Library 4 (2nd floor) is open to members of the university that want to use the library with their child/children.
The room can be used without registration and parents with child/children can borrow the key from the circulation desk. However, it is not permitted to pass the key to another person and it is mandatory that the adult locks the room when leaving.
The parent-child room is equipped with two work places with power connection, and WiFi. The play corner is furnished with a children's table and chairs, toys, and children's books for children from age 0 to age 8. You find a diaper-changing room either in the wardrobe area of Branch Library 4 or on the second floor in the accessible washroom.
It is prohibited to use the parent-child room if the child is suffering from an infectious disease (e.g. chicken pox, mumps, measles, scarlet fever, rubella) or a strong feverish disease.
The play corner in the parent-child room was furnished through funds from the Projektgruppe Familiengerechte Hochschule.
Please note the following when using the parent-child room:
The parent-child room is only available for members of the university with child/children. Reservations are not possible.
The university library does not organize care or supervision for your children. When using the parent-child room, the duty of care and supervisory obligations lie with the parents or the person taking care of the children.
Use the equipment and furnishings carefully. It is not permitted to remove equipment or furnishings from the room. Please, tidy up the room before leaving.
Please, report any missing items or improvement suggestions at the circulation desk.