Characteristics
Even today, the Middle Ages are all around us: the period saw the birth of European cities and is the foundation of our historical governmental systems. Even our language is significantly informed by the period between 500 and 1500 AD. That past world was entirely different from our modern one: the Church was the centre of the world, a society was an association of personal relationships and faith and honour were the foundations of human action. The Middle Ages are therefore both the antithesis and a mirror of modern existence.

The relevance and topicality of the Middle Ages are expressed by the cooperative endeavours of 15 specialist disciplines active in the Medieval Culture and Society research area. The University of Bamberg's Centre for Medieval Studies (ZEMAS) provides a platform for intensive exchange among scholars in wide-ranging subject fields, and all laboratories, tools, instruments and academic disciplines can be found in one location. This means that the humanities and natural sciences can be combined to approach common questions from very different perspectives.
Branches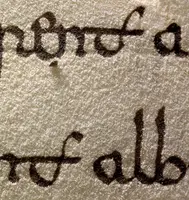 Numerous manuscripts dating from Late Antiquity to the early modern period are currently widely available in digital form, but for them to be of use to scholars and the broader public, there is an urgent need for expert editing and processing. The Transmission and Publication of Medieval Texts research branch addresses these topics. The many projects in this field are united by the issue of methodological adequacy and long-term usability of digital tools, and by the discussion concerning the sustainability of rapid digital transformation.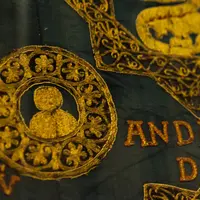 In Bamberg, the object is at the centre of an uncommonly large number of subjects. Whether it's archaeology, architectural research, art history or Oriental studies, it's always the Object and Material that are studied in a dialogue of methods from the humanities and natural sciences. Furthermore, medieval research scholars can reinforce their work with analyses from their own lab – the only dedicated facility of its kind world-wide. This means that Bamberg provides for an unusually broad collaboration between several disciplines.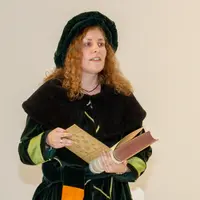 "The Middle Ages are everywhere." This famous quote from historian Horst Fuhrmann is particularly applicable to the World Heritage city of Bamberg. But even at the opera, the cinema and in computer games, the era is quite alive. The topic of Medieval Reception is the link between all cultural and material-based disciplines in medieval research. The spectrum ranges from concrete, object-related fields like restoration sciences and heritage conservation to literary examinations of medieval subject matter and mythology.
Research Centres
Graduate School
Master's Degree Programmes
Current research projects and findings are incorporated into the University of Bamberg's degree programmes, ensuring that our curricula reflect the most up-to-date research in this profile field. This is particularly true of the following master's degree programmes: