City and University Information
Bamberg - A thousand-year work of art
The ancient imperial and episcopal city of Bamberg is regarded as one of the most beautiful in Germany. The old city's "thousand-year work of art" was placed on the UNESCO World Cultural Heritage register in 1993. The city's mediaeval appearance owes significantly to its characteristically Gothic and baroque architecture.
Today Bamberg is a lively city with more than 70,000 inhabitants. Thanks to the university and its growing importance as a business location, the city has taken on the role of an intellectual, cultural and economic centre. Additionally, with its inclusion in the European Nuremberg Metropolitan Region, Bamberg is part of a tight network of regional cities.
Bamberg's residents particularly value the city's high quality of life – and not only in summer, when droves of people flock to the local Keller (beer gardens). With its forests, rivers and crag-covered hills, the beautiful countryside around the city affords opportunities for all varieties of recreational activities.
Moreover, Bamberg has much to offer in the way of art, culture and sports. Music lovers for instance will be pleased to know that the city is home to the world famous Bamberg Symphony Orchestra. Theatre fans delight in the E.T.A.-Hoffmann-Theatre's productions. And for over 15 years the Internationales Künstlerhaus Villa Concordia(international artists' house) has been enriching cultural life in Bamberg with fine art, literature and music. Sports fans should also be more than satisfied with what the city has to offer: the Brose Baskets, Bamberg's professional basketball team, are the city's pride, and in 2016 they became national league champions for the eighth time.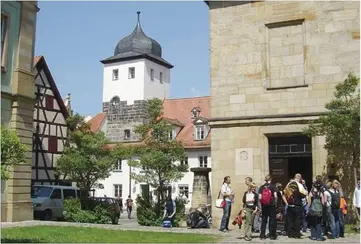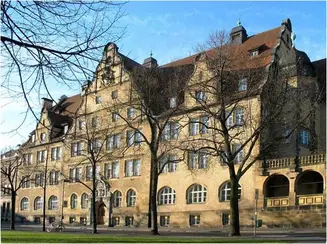 The University of Bamberg's Profile
The Otto-Friedrich-Universität is both the newest and one of the oldest universities in Bavaria. The former Jesuit college was expanded into a full university by Bamberg's Prince Bishop Melchior Otto Voit von Salzburg and Friedrich Karl von Schönborn, and their legacies live on in the name given to the university in 1988. The university has remained true to their tradition for over 350 years – even in the face of secularisation and closure during the National Socialist regime – and officially gained title of "university" in 1979.
Over 13.000 students were enrolled at the university in the 2015/16 winter semester. They study in four faculties: Humanities, Social Sciences, Economics and Business Administration, Human Sciences and Education and Information Systems and Applied Computer Sciences.
Additional information concerning the Otto-Friedrich-Universität's profile can be found here.