Research Information System
Bamberg's research activities in an online database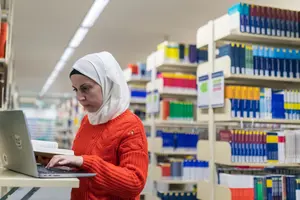 The Research Information System (FIS) provides an overview of the University of Bamberg's various research activities and findings. Scholars use the FIS to present completed as well as current projects, and publications. The system went live in October 2019 and is continuously updated.
Visit the Research Information System: https://fis.uni-bamberg.de/?locale=en
The FIS is also the University of Bamberg's publication server, where academic publications and research data are published Open Access. In its Open Access Declaration, the University of Bamberg commits itself to the principles of Open Access. It assists its scholars with publishing in Open Access journals, on the university's publication server, and through the University of Bamberg Press (UBP). UBP makes high quality content from the university available to the academic community and wider world. Publication is primarily online but also in print.