Competence Centres
Centre for Heritage Conservation Studies and Technologies (KDWT)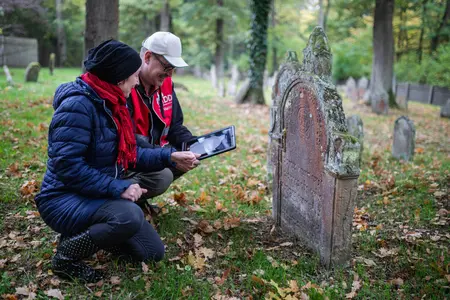 Heritage conservation studies at Bamberg University are defined as a discipline based on theory and application as well as technology at the interface between theory and practice. The unique feature of the research Centre for Heritage Conservation Studies and Technologies (KDWT), which was founded in 2016, is its broad interdisciplinary orientation, which utilises expertise across the humanities, engineering and materials science.
The merging of empirical, theoretical-conceptual, and technological knowledge and methods practiced at the KDWT results from the shared purpose of conducting interdisciplinary research on the multifaceted topics of cultural heritage and monument preservation and communicating the societal relevance thereof. In doing so, the KDWT contributes substantially to the University's overarching research focus on the analysis and preservation of cultural heritage.
Our core purposes include deepening the transfer of knowledge and technology to non-university institutions, expanding technological competencies, and broadening the academic curriculum. Corresponding to the subject-specific differentiation within Heritage Conservation Studies, the KDWT comprises four distinct sections (Heritage Conservation, Building Archeology, Building Preservation Sciences, Digital Technologies in Heritage Conservation).
Website of the Centre for Heritage Conservation Studies and Technologies
Competence Centre for Applied Human Resource Psychology (KAP)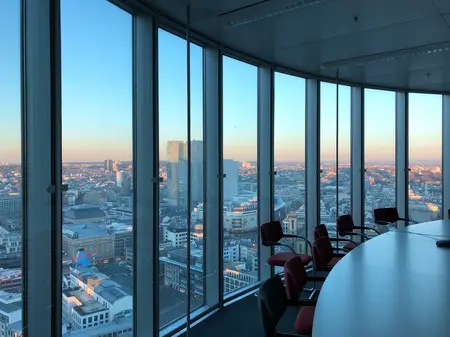 KAP is an academic institution that carries out research projects with partners in practice and offers knowledge transfer and services in the field of diagnostics, training, and coaching.
Members of the KAP operate at the intersection of practical application and research and consult on all levels of the personnel management process, especially in the selection of personnel and in personnel and organisational development.
In the three areas of diagnostics, training, and coaching, the KAP offers tailored instruments for well-founded decisions concerning personnel selection and development. It helps businesses to support and further train their employees and managerial staff in a sustained manner. The KAP acts as a supportive partner to businesses working to achieve their individual development goals.
Website of the Research Centre for Applied Human Resource Psychology