General information about the training offer for companies
Companies and organisations often have large amounts of data that can be used to optimise internal processes and support decision-making. With the help of competent statistical analysis, this knowledge can be made accessible. The type of data and thus the requirements for the analysis vary from division to division, company to company, and often even from department to department. BACES offers you the opportunity to train individually according to the requirements of your data situation, in order to be able to exploit the information that lies dormant in your existing databases in an experienced and competent manner.
In our theory training courses, we introduce you to practice-relevant statistical concepts, models and their interpretation. Furthermore, in our software training courses, this content is not only presented, but also directly applied and practised using examples.
The BACES competence area covers a broad spectrum of practice-relevant theory and corresponding software know-how.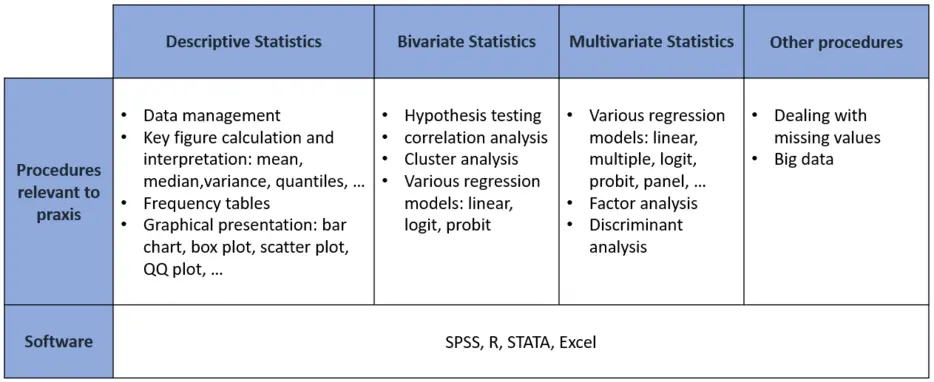 The course offer consists of the following courses:
Fundamentals of Statistical Data Analysis: Practical Applications with R

Fundamentals of Statistical Data Analysis: Practical Applications with SPSS
Furthermore to these procedures, we are also happy to offer you a training course customized to your individual needs on request.
In addition, we also offer all the training courses we offer for university members to companies on request.