Re-registration
How and when do I have to re-register?
To re-register as a student at the University of Bamberg, transfer the required fees to the following account:
Payee: Otto-Friedrich-Universität Bamberg
IBAN: DE98700500003801190315
BIC: BYLADEMMXXX
Bank Name: Bayerische Landesbank
Intended use: Your student registration number-Your Surname-Your first name-20241
When do I re-register?
The transfer of your student fees must take place between 15 January until 02 February 2024.
After successful re-registration, you can re-validate your chip card.
How much do I have to pay?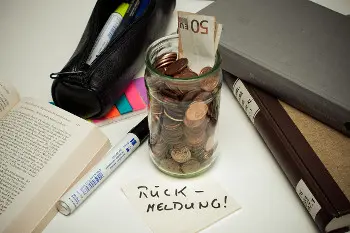 As a rule, all students must pay the full amount due in one lump sum. The total contribution can be broken down as follows:
| | |
| --- | --- |
| Individual Components | Amount |
| Studentenwerk fees | 70,00 € |
| Semester public transport pass | 48,60 € |
| TOTAL | 118,60 € |
From the start of the re-registration period, each student can see online whether their re-registration payment for the coming semester has been received (approx. one week after the transfer).
As with all other online certificates, this statement can also be retrieved using your user ID and password.
Students who are enrolled in a degree programme at two universities can view their personal online statement to see what amount to pay at the University of Bamberg.
Where can I validate my student ID card?
Validation terminals can be found at the following locations:
near of Branch Library 2 in the large stairwell (Markusplatz 3)

In the lobby of Branch Library 3 (Feldkirchenstraße)
In the lobby of Branch Library 4 (in the city)

in the entrance hall, at An der Weberei 5 (ERBA),next to the elevator