former President Prof. Godehard Ruppert, ThD PhD
CV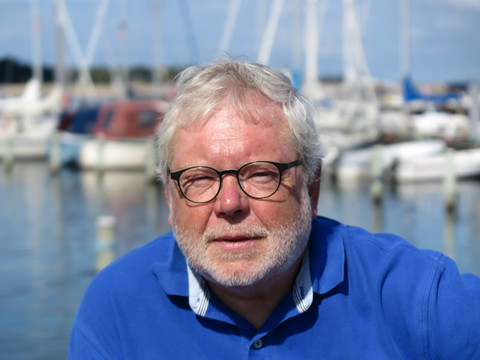 CV
personally:
born 1953, Nov. 6th in Beuel / Bonn,
married to Rita Walker-Ruppert,
three children: Benedikt Ruppert (mathematician), Lioba Schönfeld (medical doctor), Eloisa Ruppert (linguist).
education and degrees:
secondary school graduation (Abitur) Bochum: 1974
study of Theology, Philosophy, Educational Science and Journalism at the Universities Bochum, Münster and Würzburg: 1974 to 1979
ThM (Diplom-Theologe) University of Bochum: 1979
ThD (Dr. theol.) University of Würzburg: 1984
PhD (Dr. phil. habil.) University of Hanover:1990
internship / voluntary service:
publishing house Ferdinand Kamp Bochum; sales, marketing, accounting, dunning, distribution, editotial department: 1969 – 1976
career history:
Lecturer, University of Hanover: 1979 to 1984
Senior Lecturer, University of Hanover: 1984 to 1991
teacher (extraofficial), Secondary General School (Hauptschule) Beuthener Straße, Hanover: 1986 to 1990
Associate Professor of Education, University of Hanover: 1991
Full Professor of Religious Education, University of Bamberg: 1991 to 2000
Dean, University of Bamberg: 1995 to 1996
Vice-President, University of Bamberg: 1996 to 2000
Rector respectively President of Otto-Friedrich-University Bamberg: APR. 2000 to OCT. 2020
awards:
Citizen's medal of the city of Bamberg: 2006
Order of Merit of the Federal Republic of Germany: 2010
"Bayerischer Janus" – Outstanding Encouragement Award in the field of archivistics in the Freestate Bavaria: 2015
---
Current memberships
The current memberships are listed in alphabetical order of the institutions; You will also find links to the respective institutions. There you can find out about fields of activity and specific tasks.
International Council for Open and Distance Education
Member of the Standing Conference of Presidents (SCOP)
since 2002
Brandenburg University Council
Chairman of the University Council of the state of Brandenburg
since 2022 (Member since 2016)
University of Applied Sciences Potsdam
Member of the Board:

Project "P³Dual – Acquisition and development of Professorial Personnel at FH Potsdam – Part of the German Program "FH Personal"

:
since 2021
Bavarian Broadcasting
(Bayerischer Rundfunk)
Chairman of the Broadcasting Council:
since 2022 (member since 2010; Deputy Chairman 2017-2022)
BR media
(BR media)
Chairman of the Supervisory Board:
since 2022
previous memberships (selection)
University Bavaria - Bavarian University Conference
Member: 2000-2020
Deputy Chairman: 2009-2011
Chairman: 2011-2013
German Rectors' Conference (HRK)
Plenum - Member: 2000-2020
Standing Committee on New Media and Knowledge Transfer - Member: 2001-2012
Senate Member: 2005-2006 and 2009-2013
Alps - Adria - Rectors' Conference

Scientific Board - Member: 2000-2007
President 2008/2009

German Foundation for University Admission
Foundation Council - Member: 2010-2022
University Information System, limited liability company (HIS GmbH)
Board of Trustees - Chairman: 2002-2012
Governing board - Chairman: 2012
University of Applied Sciences Coburg
Board of Trustees - Member: 2002-2020
Bavarian Academic Center for Central, Eastern and Southeastern Europe (BAYHOST)
Board of Directors - Chairman: 2006-2013 and 2016-2020
Elite Network of Bavaria
Advisory Council - Member: 2009-2015
Leibniz Institute for Educational Trajectories Bamberg
Board of Trustees - Member: 2014-2020
Fraunhofer-Institute for Integrated Circuits IIS, Erlangen
Board of Trustees - Member: 2015-2020
Regional Marketing Initiative "Oberfranken Offensiv"
Stering Committee - Member: 2009-2020
university self-government
| | |
| --- | --- |
| University of Bochum: University Parlament | Representative of students: 1978 - 1979 |
| University of Hannover: Central University Committee for advancement of young academics | Representative of research associates: 1987 - 1991 |
| University of Bamberg: Board of the Departement Catholic Theology | Member: 1992 - 1996 |
| University of Bamberg: Central University Committee for didactics | Member: 1992 - 1996 |
| University of Bamberg: Central University Committee for teacher training | Member: 1993 - 1996 |
| University of Bamberg: Senate | Member: 1994 - 2007 |
| University of Bamberg: Departement Catholic Theology | Vice Dean: 1994 - 1995 |
| University of Bamberg: Department Catholic Theology | Dean: 1995 - 1996 |
| University of Bamberg | Vice Rector: 1996 - 2000 |
| University of Bamberg: Standing Committee for Research and young academics | Chair: 1996 - 2000 |
| University of Bamberg | Rector Apr 1st 2000 - Jul 15th 2007 |
| University of Bamberg | President: Jul 16th 2007 - Sep 30th 2020 |
---
---
Pictures: © Rita Walker-Ruppert (left) and © IAU, Paris (right)