Publications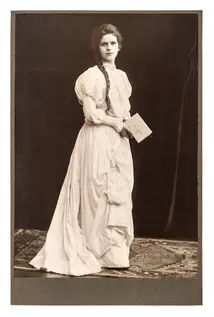 Christine Gerhardt.

The American Novel of the Nineteenth Century.

Edited with an Introduction. Handbooks of English and American Studies. Berlin and New York: DeGruyter, 2017.
This handbook offers students and researchers a compact introduction to nineteenth-century American novels in the light of current critical debates. Part I provides an overview of key historical and critical frameworks, including slavery, transnationalism, environmentalism and print culture, sentimentalism, the gothic, realism and naturalism. Part II discusses 25 core American novels in an innovative combination of 1) succinct surveys of biographical and cultural contexts, 2) fresh close readings, and 3) detailed discussions of relevant literary and cultural theories.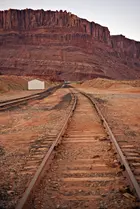 Christine Gerhardt and Christa Grewe-Volpp (Eds.). Environmental Imagination on the Move: Nature and Mobility in American Literature and Culture. Special Issue of American Studies/Amerikastudien 61.4 (2016).
This special issue of American Studies/Amerikastudien offers six innovative analyses that investigate the multifaceted connections between ecologically relevant perspectives and historically and culturally specific kinds of geographical movement and mobility in American literature and culture. It links ecocritical debates about environmental racism, ecofeminist ethics, urban ecologies, posthumanism, capitalism and globalization to debates about movement and mobility that take place in fields such as migration studies, diaspora studies, and mobility studies.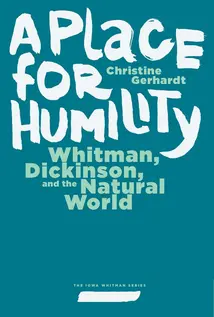 Christine Gerhardt. A Place for Humility: Whitman, Dickinson, and the Natural World. Iowa City: University of Iowa Press, 2014.
"Gerhardt's study is at once an exemplary contribution to the field of ecocriticism and a truly groundbreaking comparison of two of America's greatest poets. Summing up: Essential."
—CHOICE
"Winner of the 2015 Choice outstanding academic title, Christine Gerhardt's A Place for Humility: Whitman, Dickinson, and the Natural World (2014) is an indispensable ecocritical study of the poetry of Emily Dickinson and Walt Whitman that brings welcome and sophisticated attention to these writers' complex representations of the natural world […]. It deserves the attention of both specialists in US poetry and environmental criticism, along with generalists looking for contemporary successors to landmark works like Roderick Nash's Wilderness and the American Mind (1967), Leo Marx's The Machine and the Garden (1964), and Angus Fletcher's more recent A New Theory for American Poetry (2006)."
—American Literary History
"The arguments of A Place for Humility clearly create a place for [Gerhardt's] work among the very best Whitman scholarship and writing. [The book] makes all of [its] arguments in a clear, jargon-free prose style that is often a real pleasure to read. [...] As a close-reader, Gerhardt is balanced, generous, and sharply intelligent. She picks up details and turns them to account in sometimes surprising ways. [...] By bringing Whitman into the light shed by Dickinson, [she] illuminates new ways of reading the two poets together, rather than simply in opposition to on another. [...] Always respectful of previous scholarship and criticism, Gerhardt brings an important new perspective to the two greatest poets of nineteenth-century America. Her view opens new possibilities of reading, renewing the vision of both the poets and their readers."
—Walt Whitman Quarterly Review
CHOICE-Award for A Place for Humility
You can find a synopsis of this monograph here.