Chair of International Relations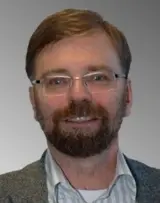 Welcome to our Website!
You can use the menu on the left side or the link boxes at the bottom to inform yourself of our work and contact us. In the right hand column you find news.
Prof. Dr. Thomas Gehring
Overview of the Chair of International Relations
The Chair's team comprises Prof. Dr. Thomas Gehring and secretary Claudia Genslein as well as one associate professor, a number of graduated lecturers and researches plus students as teaching and research assistants.
Our research is financed by the Chair's budget or external research grants and focuses on the conditions for international cooperation and global governance, in particular the role of international institutions such as the European Union or the United Nations.
Our teaching is organized around three core themes:
1) international cooperation und institutions, 2) European integration and the European Union, 3) foreign policy decision-making. We also supervise the student-run Bamberg National Model United Nations Project.