Career options
Common areas of employment for linguists
Linguistics majors are well equipped for both an academic career, and a variety of non-academic professional programmes and careers linked to language.
Since the program is taught in English, graduates of General Linguistics at Bamberg are well-prepared for the international labour market.
Linguists may find employment in the following areas:
the publishing industry
archives, libraries or museums
as technical writers, or as journalists
education
as translators or interpreters
the computer industry (e.g. speech recognition and translation software)
forensic linguistics
at universities, in teaching and research
A Master's degree is also the prerequisite for enrolment in most PhD programs. Graduates who want to pursue an academic career can apply for a PhD program at the Bamberg Graduate School of Linguistics (BaGL), which offers a well-structured interdisciplinary PhD program in linguistics and related subjects.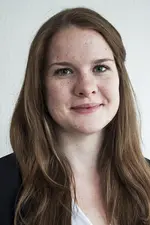 Maria Busch
"Studying the Master's degree General Linguistics in Bamberg was a very good option for me to deepen my linguistic knowledge as a speech language therapist and especially to focus on empirical methods in linguistics, which I now apply in teaching and research. The international orientation of the programme, the contact to students and lecturers from all over the world and the language modules were very helpful for my work in multilingual contexts.
Especially the high flexibility of the programme was ideal for me. I was able to pursue my research interests in the field of bilingual language acquisition and received full support during a year abroad in Santiago de Chile and in the cooperation with international institutions.
The MA General Linguistics in Bamberg was therefore a very valuable and instructive time for me, personally and professionally."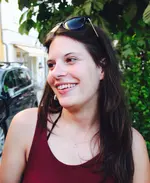 Maria Vollmer
"The intensive academic guidance and opportunity to gain hands-on experience in language description and analysis definetely made the MA General Linguistics a good choice for me.I now work as a PhD student at Freiburg University and the Australian National University and research language change in an Australian language. My knowledge of theoretical issues, corpus annotation using the relevant software and data analysis apply directly to what I do in my PhD."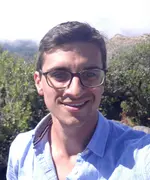 Nicholas Peterson
"The MA in General Linguistics was an ideal course of study in pursuit of my career as an English language teacher. The intensive linguistic coursework of the degree and the requirement to take practical language courses proved invaluable in helping me cultivate the theoretical and practical skills that I now use on a daily basis. For me, the intimate small-class environment, which allows for much student-instructor interaction, delivered excellent conditions in which to learn the theories that describe the world's languages. In addition, close ties to other university faculties allowed me to branch out to develop didactic and technical skills to supplement the linguistics courses of the department."