Education and Internet Platform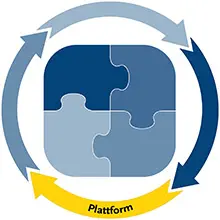 Structural measure 3: Education and Internet Platform has the function of guaranteeing the communication and cooperation between the interdisciplinary participants within the WegE Network. Also, information from parties outside of university is to be integrated and promoted.
The Education and Internet Platform is a point of administrative intersection and has the following tasks:
Public relations work surrounding the WegE project, with an eye for target groups.
Incorporation of university and external user groups.
Providing an internal basis of communication within the project.
In order to guarantee a sustainable and improved mode of internal collaboration, technical systems at the University of Bamberg will be connected and synchronised. Virtual work environments, both mutual and for the individual sub-projects, will be created.
Within the context of a common internet platform, the extranet – geared towards external users such as partner schools, parents, and teachers – possesses a variety of functionalities, covering the requirements of the project as well as user-oriented educational offers.
Essentially, these entail the following
A continuously up-to-date project website, including aims and background information;
An overview of the WegE projects' development;
Pointers to WegE events and collaborative efforts;
An annotated index of WegE publications;
A database for further education and metadata for research;
A discussion forum with moderators, consultation offers and FAQ lists.
Additionally, the Education and Internet Platform will integrate a Bamberg Teacher Education portal as well as information regarding study programmes, members and administrative structures in the context of the newly created faculty for teacher education.
Contact
Team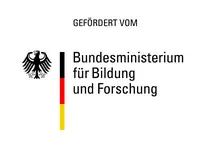 As part of the 'Qualitätsoffensive Lehrerbildung' (Quality Campaign for Teacher Education), a joint programme by the federal government and the federal states, WegE is funded by the Federal Ministry of Education and Research.