SEED: Social InEquality and its Effects on child Development: A study of birth cohorts in the UK, Germany and the Netherlands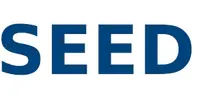 The project was funded by the DFG (German Research Foundation) and the EU's Norface programme with key EU partners and further international collaborators (call on 'Dynamics of Inequality Across the Life-course: structures and processes' [DIAL]). PI: James Law, England
PIs of the German team: Prof. Dr. Sabine Weinert & Prof. Dr. Hans-Günther Roßbach, University of Bamberg; Dr. Jutta von Maurice & Dr. Manja Attig, Leibniz Institute of Educational Trajectories (LIfBi), Bamberg
Research assistants: Dr. Anna Volodina (former assistant: Claudia Karwath), University of Bamberg; Wei Huang, LIfBi, Bamberg
Marked disparities in early child development (e.g., oral language skills) open up even before compulsory schooling begins. These disparities which, for many, persist through childhood and into adulthood, reflect and promote social inequalities. The "SEED"-project (Social InEquality and its Effects on child Development: A study of birth cohorts in the UK, Germany and the Netherlands) aimed to explore the mechanisms underlying these developments by drawing on the best data from a range of different countries. The project addressed differences (especially social inequalities) in child development (specifically oral language skills and socio-emotional development) and sought to explore the mechanisms by which this happens. In particular, SEED had two principle objectives: 1. Identifying the mechanisms through which changing social inequalities impact on children's oral language and socio-emotional development; 2. Identifying the implications that these evolving social disparities have for patterns of performance at school age and beyond – into adolescence and adulthood. Specifically SEED was organised in 6 work packages: (1) The dynamics of families and parenting and their association with child development over time; (2) The institutional educational environment and its changing capacity to reduce the impact of social disadvantage on child development; (3) Interrelations between developmental domains and the accumulation of risk; (4) The implications of social inequalities in clinical populations; (5) Conceptualising risk mitigation and intervention; (6) Knowledge valorisation and dissemination.
International partners in SEED were: Led by PI James Law, Newcastle University, UK, the programme team was made up of senior, mid, and early career researchers from the partner countries. In addition to the German team: James Law and Cristina McKean, Newcastle University, Newcastle upon Tyne; Robert Rush, Queen Margaret University, Edinburgh; Marie Christine Franken, Henning Tiemeier, Marc van der Schroeff and Pauline Jansen, Erasmus Medical Centre, Rotterdam. Further international collaboration partners were: from Canada: Michel Boivin, Université Laval, Québec; from the US: W. Steven Barnett, National Institute for Early Education Research, Rutgers University, New Brunswick, New Jersey; Laura Justice, Crane Center for Early Childhood Research and Policy, Ohio State University, Columbus, Ohio; from Australia: Sheena Reilly, Griffith University, Gold Coast; Cate Taylor, Telethon Kids Institute, Subiaco. Impact partners were: Mousssa Hadad, Child Poverty Action Group, London, UK; Claudia Labisch, Leibniz Association EU Office, Brussels, Belgium.
Datasets used for analyses: Germany: the Infant Cohort Study from the National Educational Panel Study (NEPS-SC1); Kindergarten Cohort Study from the National Educational Panel Study (NEPS-SC2); Kindergarten Cohort Study from the research group "educational processes, competence development and selection decisions in preschool- and school age" (BiKS-3-13); UK: Millennium Cohort Study (MCS); Growing up in Scotland (GuS); The British Cohort study 1970 (BCS70); The Netherlands: The Generation R Study (GenR).
Data sourced through international cooperation partners in Australia, Canada and the USA: e.g., the Québec Longitudinal Study of Child Development (QLSCD), Longitudinal Study of Australian Children (LSAC) and the Early Language in Victoria Study (ELVS).
SEED started in January 2018 and ended in June 2021.
Publications:
Huang, W., Weinert, S., von Maurice, J., & Attig, M. (2022). Specific parenting behaviors link maternal education to toddlers'; language and social competence. Journal of Family Psychology. Advance online publication. https://psycnet.apa.org/doi/10.1037/fam0000950
Huang, W., Weinert, S., Wareham, H., Law, J., Attig, M., von Maurice, J., & Roßbach, H-G. (2022). The emergence of behavioral difficulties: Analyzing risk and protective pathways in the UK and Germany. Frontiers in Psychology. https://doi.org/10.3389/fpsyg.2021.769057
Huang, W., Tamayo, N., Jansen, P. W., Law, J., Roßbach, H-G., von Maurice, J., Wareham, H., & Weinert, S. (2021). Parenting behaviours and early child development in Europe. Publications Archive – DIAL (dynamicsofinequality.org). https://dynamicsofinequality.org/publication/parenting-behaviours-and-early-child-development-in-europe/
Law, J., Wareham, H., Volodina, A., & Rush, R. (2021). The pros and cons of combining birth cohort data. Publications Archive – DIAL (dynamicsofinequality.org). https://dynamicsofinequality.org/publication/the-pros-and-cons-of-combining-birth-cohort-data/
Wareham, H., Huang, W., Labuschagne, L., Law, J., Attig, M., Franken, M. C., Jansen, P., & Weinert, S. (2021). The association of maternal education on children's language skills and its link to social inequality, descriptive analysis from three European cohort studies. DIAL Working Paper Series 10/2021. https://dynamicsofinequality.org/wp-content/uploads/2021/08/DIAL_1021.pdf
Further publications can be found on the SEED project page https://dynamicsofinequality.org/projects/seed/