Career Prospects
The German language has an important role in society and culture. There is always a need for well-qualified linguists. Their ability to teach specialist knowledge, their awareness of methods, their methodical skills and their interdisciplinary key competences qualify them for a wide range of professional activities in language and cultural contexts.
Successful graduates of the master's degree programme in German Linguistics have many career options. For example, you could work:
for universities (research and teaching, further education in the form of a doctorate and post-doctoral Habilitation degree),

for non-university research institutions (e.g., the Leibniz Institute for the German Language in Mannheim, dictionary publishers such as the Deutsches Wörterbuch der Brüder Grimm in Göttingen, language advice centres such as DUDEN or Düsseldorfer Sprachtelefon),

for dictionary publishers, libraries or archives,

in language mediation in German or abroad (e.g., at Goethe Institutes or as a DAAD lecturer),

in the media or public relations,

in cultural management (publishing, book trade, houses of literature, as literary critics, theatres),

in coaching (rhetoric, communication), in speech and writing coaching,

in advertising,

in IT (consulting, customer support, development of digital language software), assuming certain basic knowledge that is available in the elective portion of the degree course, for example.
Here are some insights from graduates of Bamberg's programmes in linguistics and German as a foreign language:
Nino Cordes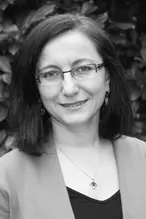 Certified, publicly authorised, sworn translator for the Georgian language
'I particularly appreciated the warm atmosphere at the University of Bamberg and the personal support I received from the lecturers. The compact cathedral town in Upper Franconia also offers a great student experience. I met many lovely people I am still in touch with today. My degree with the German Linguistics specialisation prepared me perfectly for my work, as it made me aware of the habits of German-speakers and the culture-specific aspects of the language. I loved that there was such a wide range of courses available in the field of German linguistics. It allowed me to pick my own specialisms and make my studies more varied.'
Monja Eberlein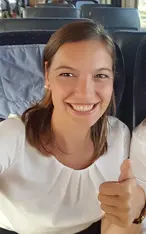 Has been a technical editor at kothes GmbH since 2016. She has also managed editorial, consultancy and training projects since 2018.
'In the first semester of my teacher training programme at Bamberg, I stumbled into the course "Introduction to German Linguistics" without much of a clue nor many expectations. By the second semester, I'd fallen in love with the discipline. Our language opens so many doors for us every day. I really enjoy exploring it, dissecting it and analysing it.
Today, my understanding of the structure of language, my awareness of polysemy and ambiguity, and my general feeling for language, which has developed over the semesters, allow me to help others understand technical matters. As a technical editor, I research information about various products, either on site or in the office. I then create audience-specific content for a wide range of information media, such as car logbooks, operating and maintenance instructions for special-purpose machines and industrial plants, and training documents for medical products.
I like that my work makes a small contribution towards simplifying our increasingly complex world for individuals.'
Kirsten Vates-Asheti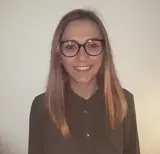 completed a teacher education course with a focus on high-school level German and History at Bamberg, followed by the one-year Master of Arts in German Language and Literature: German as a Foreign Language (no longer available). After teaching German to foreigners for a long time, she is now doing her probationary training.
"Of course, there were many factors behind my decision to do the one-year master's course in German as a foreign language after qualifying as a high-school teacher, but it was definitely one of the best choices I've ever made.
The degree, which has a completed teaching degree as an admission requirement, was short but intense: I think I learnt more during that compact period than I did in my teacher education programme, especially when it comes to the variety of methods involved. The lecturers always seemed to enjoy teaching us, and the atmosphere was very pleasant.
In various seminars, we had plenty of opportunities to teach our native language and German regional studies to learners. Analytical comparisons between languages can teach you an enormous amount about the various structures behind them, and it helps you understand why native speakers of certain languages have a harder time learning German than others. So, you get to look at your own mother tongue from completely different perspectives. I also enjoyed meeting many international students during my time at Bamberg, which really helped me with my linguistic comparisons. The experience has genuinely expanded my horizons and had a lasting impact on me and my life! I found the mandatory internship very useful, too, as it allowed me to apply my theoretical skills in a practical context.
It also helped me find my first job with an educational institution after graduating. I was already teaching German classes while working on my master's thesis, so I immediately got a job offer after my final exam. In this job, I was able to use everything I learned during my studies every day, which helped me with further professional development courses.
Although I really enjoyed my teacher education course, I think that the master's degree in German language and literature taught me more didactic skills and methods than the highly academic high-school teaching programme. I still notice this every day. Now that I have started my probationary training, I am on a break from teaching German, but I still benefit from the knowledge and practical experience I have gained. I never experienced the 'practice shock' all budding teachers fear."
Maksym Vovk
has completed the Master of Arts in German Linguistics in the 'Historical and Systematic Linguistics' specialisation. He works as a study-abroad coordinator at the International Office of the University of Bamberg.
"When I came to Bamberg as an exchange student in 2013, I could not imagine staying here and even doing my master's degree here. But I was so impressed with this charming little town that I decided to continue my studies at the University of Bamberg.
Because I had studied German philology in Ukraine, I met all the requirements for the master's degree course in German Linguistics – except for a couple of subjects that I had to catch up on after enrolment. But they easily fit into my regular studies.
I was always very happy with the classes available to me. Among all the lectures and seminars on offer, there was always something that was not only relevant to the core modules but also matched my personal academic interests.
After four semesters full of interesting classes, wonderfully presented by the teaching staff of the Institute of German Language, Literature and Culture, and professional supervision of my master's thesis, I completed my degree successfully.
Now, I am employed as a study-abroad coordinator at the University of Bamberg's International Office and enjoy my work greatly. My degree may not be directly related to the job I do now, but I always enjoyed my studies and do not regret my decision to stay in Bamberg. I warmly recommend the University to everyone who is considering beginning or continuing their studies here."
Dr. Alexandra Paulfranz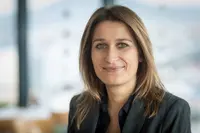 studied German (major: Linguistics, minor: Modern German Literature) and Communication Science at Bamberg (winter semester 2005 to summer semester 2010). Between 2010 and 2012, she completed her doctorate in German Linguistics. Today, Alexandra works as a journalist for a Thuringian daily newspaper.
"Thinking back to my time as a student in Bamberg, I only have positive memories: the cosiness of the town, the friendly atmosphere at university, the high quality of the lectures and seminars, the excellent supervision and support from lecturers and tutors and, of course, all the fun I had with my classmates.
During my studies, which I began in 2005, I discovered my passion for linguistics, which was partly thanks to my regular exchange with Professor Stricker. I am particularly interested in language change, especially contemporary developments.
Studying Old High German inflections reminded me of Latin classes back at school. It's incredible how highly differentiated the word forms used to be. And the mediaeval lexemes had completely different meanings to those of their modern equivalents. Someone who was 'bloede', for example, wasn't stupid as in today's meaning of the word – they were just weak. What does the future hold, then? It's possible that the dative will lead to the complete disappearance of the genitive, at some point. Language is alive, that's what makes it so exciting.
I soon realised: five years at university, that's not enough. Linguistics rocks! I wanted to enjoy it for a little longer, so I decided to do a doctorate. Professor Stricker was the perfect supervisor. Academically, of course. But even public holidays and her own leave days didn't keep her from replying to my email within minutes whenever I got stuck in my research. The whole process was so smooth that I finished my dissertation and passed the exam within two years.
My dissertation topic, 'Contemporary case markings in German local and regional daily newspapers', allowed me to combine my love of language with my second passion: journalism. After graduating from high school in 2003, I freelanced as a writer for a local Coburg newspaper. Later, I began volunteering for a Thuringian daily – their regional newsroom is where I work today. If you spend your day-to-day polishing texts, either your own or others', you need a keen awareness of language, sentence structures and word meanings. My studies at Bamberg helped me develop that awareness. I learned truly to understand language.'