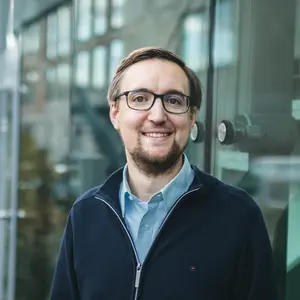 Valentin T. Z. Berger is a research associate at the Chair of Political Sociology. Holding a Bachelor from the University of Mannheim, he received a Double Master in Politics and Public Administration from the University of Konstanz and University of Warsaw (Poland). Additionally, Valentin Berger gained academic experience in Tartu (Estonia), Kharkiv (Ukraine) and Moscow (Russia). His classes cover introductory methods of quantitative data analysis.
His doctoral thesis investigates the influence of radical right parties on sub-areas of migration policies in Western industrialized countries. His dissertation takes place within the Bamberg Graduate School of Social Sciences (BAGSS), which awarded him a scholarship for the beginning of his doctoral study.
He is currently an associate member at BAGSS. In 2019, he presented research findings at conferences in Dusseldorf and Belfast (United Kingdom), among others. His research interests include quantitative methods, creation of data sets, international and comparative migration policies as well as the political influence of oppositional parties with focus on radical right parties.