Political Epistemology: Democracy and the Problem of Strategic Manipulation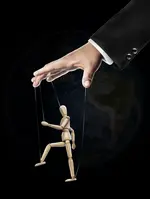 Democracy's epistemic virtue and the 'wisdom of crowds' constitute central themes in democratic theory. However, recent political developments challenge the widely accepted proposition that democratic institutions facilitate epistemically superior collective decisions. This mismatch alludes to 'Democracy's epistemic crisis' and invites the question: (How) can epistemic theories of democracy stand up to these novel challenges?
The project builds on recent contributions in social epistemology but lifts the assumption of individual honesty. This allows focussing on the role of strategic manipulation in collective opinion formation and decision-making, which stands at the heart of these troubling phenomena. Moreover, the project reassesses and reaffirms democracy's epistemic virtue in light of these newly emerging challenges.
Methodology
The project provides a series of Agent-Based Models (ABMs) to simulate group decisions under the influence of strategic manipulation. ABMs allow capturing crucial dynamic aspects of social knowledge formation and enable incorporating and analysing different manipulation strategies. Furthermore, the models address specific sub-issues, such as the impact of communication structures, (lack of) trust in epistemic authorities as well as conflicting interests.
Besides the formal modelling, political epistemology's core issues are conceptually and philosophically analysed: How can different theories of epistemic democracy cope with manipulation and misinformed citizens? Are there implications for democratic legitimacy? Furthermore, what countermeasures are normatively justifiable for democratic actors?