Admission and Enrolment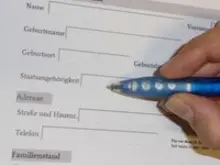 Admissions to the bachelor's degree programme in Classical Philology with a focus on Greek or Latin Studies are not limited. You can begin your studies in the summer or winter semester. The only requirement for admission is a general school-leaving qualification permitting university admission.
Students of Classical Philology are advised to have some knowledge of Latin (at least at the level of the German kleines Latinum qualification or equivalent) when starting their programme. Ancient Greek can be studied as part of the programe (to the level of the German Graecum qualification).
Other important skills that will help you succeed in your studies:
Abstract thinking

Good general knowledge

Good German proficiency

Aptitude for languages

Interest in interdisciplinary work

Curiosity and a thirst for knowledge
The University of Bamberg's Academic Registrar's Office is responsible for enrolling new students. For current enrolment closing dates and a list of required documents, see the website of the Academic Registrar's Office.