Project Staff 
Prof. Dr. Olena Martyniuk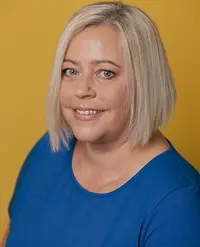 Prof. Olena Martyniuk graduated from the Institute of World Economy and International Relations in Kiev and received her PhD there in 1997.
She is a professor at the International Economy Department at the National Wadym Hetman Economic University in Kiev, a research associate at the University of Bamberg, and a visiting scholar in the research area "Education, Qualification and Employment Trajectories" at the IAB.
Her research interests include green economy and economic instruments to combat global climate change, corporate social responsibility, international economic activity of Ukraine, higher education in the context of internationalization and European integration of Ukraine.