Parents at the University
---
​​​​​​Raising children and studying at a university should go hand in hand. For this reason, the University of Bamberg has set a goal to support student who are parents through a broad range of offers.
A summary of these offers is outlined below.
Changing tables and breastfeeding rooms can be accessed in the women's restroom on the third floor.

There is a Parent–Child Room in Room 00.83. The access code for the key lockbox can be requested from the reception area of F21, the facility management, the student representatives, and the secretary of the chair for Statistics and Econometrics next door. The code can also be requested via e-mail:

sowi.frauenbeauftragte(at)uni-bamberg.de

.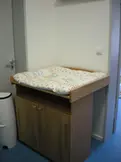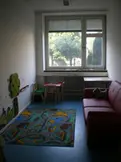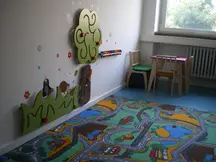 ​​​​​​As a family-friendly university, the University of Bamberg supports you in attaining an effective work/study–life balance. You can find more detailed information about support and resources for parents at the University of Bamberg here.