Prof. Dr. Ulrich Sieberer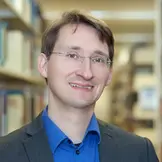 Feldkirchenstraße 21
96045 Bamberg
Raum FG1, 01.04
Mail: ulrich.sieberer(at)uni-bamberg.de
Phone: +49 (0) 951/863-2805
Room: FG1 01/04
If you wish to book an appointment with Professor Sieberer, please write an e-mail.
Petra Finkenstein-Juhász
Secretary
Feldkirchenstraße 21
96045 Bamberg
E-Mail: sekretariat.emppol(at)uni-bamberg.de
Phone.: +49 (0) 951/863-2469
Room F21/03.13a
Office hours on Monday, Wednesday and Thursday: 9:00 a.m.to 2:00 pm
On Tuesday email contact only.
No office hours on Friday.
Research Assistants and Doctoral Research Fellows
Dr. Elena Frech
Research Assistant
Feldkirchenstraße 21/ Room FG1, 01.13
96045 Bamberg
e-mail: elena.frech(at)uni-bamberg.de

Dr. Alexander Herzog
Research Associate
Feldkirchenstraße 21/Room FG1, 01.12
96045 Bamberg
e-mail: alexander.herzog(at)uni-bamberg.de

David Schmuck
Doctoral Research Fellow
Feldkirchenstraße 21/Room: FG1, 01.11
96045 Bamberg
e-mail: david.schmuck(at)uni-bamberg.de