PD Dr. Philipp Otto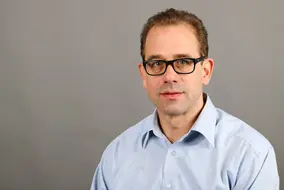 Contact
Steinertstraße 1, room M3N/03.41
Research Associate in project "LeA"
Steinertstraße 1, Room M3N/03.41
E-Mail: philipp.otto(at)uni-bamberg.de
Dr. Philipp E. Otto has been a post-doctoral fellow since February 2022 at the Professorship Work and Organizational Psychology. Here works on the LeA project: Leading digital and Agile in times of COVID-19. In 2007 he received his PhD from the University College London (UCL), and in 2017 his Habilitation from the European University Viadrina. His research covers market behavior and price bargaining, social motives and learning, cognitive heuristics and strategy selection, and modern forms of leadership and organization. His publications appeared in high-ranking international journals such as the Journal of Socio-Economics, Journal of Experimental Economics, Journal of Applied Cognitive Psychology, European Accounting Review, Economica, International Journal of Game Theory, Journal of Economic Psychology, Revstat, Public Choice, and Kyklos.