After Graduation
Graduates of the master's degree in Business Education / IS develop in-depth skills in the fields of business and administration, information technology and the design of teaching and learning arrangements.
Formally, the graduates acquire a real double qualification, which enables access to a wide range of professional fields. In Bavaria, for example, the master's degree is recognized as the first state examination for teaching at vocational schools (e.g. vocational school, technical and vocational high school, business school) and thus entitles the holder to enter the preparatory service (clerkship). On the other hand, human resources and especially in-company training and further education offer themselves as possible fields of activity. Various other job profiles in business and administration are conceivable - depending on the specialization. In addition, the master's degree can serve as a starting point for an academic career in higher education.
In which fields of work are our graduates employed?
Marcus Schwarz - Degree in Business Education / IS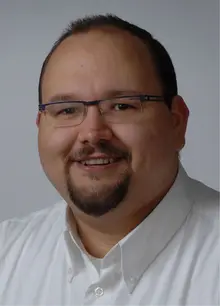 I have been working for upjers GmbH & Co. KG in Bamberg for six years - a developer of computer games that can be played directly in the internet browser. I already worked here on the side during my studies and am now the head of "Technology and Training".
My job allows me to optimally use the skills and knowledge acquired during my studies. The technical guidance of the developers is in my hands. I regularly hold internal training courses for my colleagues and our trainee IT specialists, whose training I supervise. In addition, I ensure that the technology runs smoothly and am responsible for purchasing hardware, software and IT services.
During my studies, I was particularly enthusiastic about the wide range of subjects - pedagogy seminars were held in the morning, business administration was on the agenda at lunchtime and IT subjects were filled in the evening.