Dr. Ellinor Morack (Teaching and Research Associate)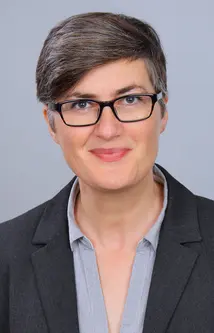 Principal investigator of the network project Post-Ottoman Transformations funded by Deutsche Forschungsgemeinschaft (DFG).
Interview with the Lausanne Project Podcast (May 2022):
thelausanneproject.com/2022/05/20/podcast-15-morack/
As a historian specializing in the history of the late Ottoman Empire and the Turkish Republic, I am interested in what one may call "Ottoman modernity: " The political, economic, social and cultural forms that evolved in the 19th and 20th century in the Ottoman Empire and in modern Turkey. In my first book, I have studied discourses and practices connected to the distribution of so-called "abandoned property" (emval-i metruke) after 1915 and 1922, interpreting them as part and parcel of nation-building in modern Turkey. In shorter publications, I have studied such issues as collective memory, the social history of early republican Turkey, remembrance of the First World War in Turkish memoirs, squatting in Turkey, and parliamentary procedure in the Ottoman and early republican parliaments. Currently, I work on a book about the public remembrance of the "National Struggle" (Milli Mücadele) in Turkey between 1923 and the 1970s. At Bamberg University, I teach courses on a wide range of subjects, including, but not limited to, the history of forced migration, the history of gender relations and sexuality in the Near East, autobiographic writing in the Ottoman Empire and Turkey, and the history of constitutional movements in the area. I also teach Turkish translation classes and Ottoman Turkish.
Contact
Dr. Ellinor Morack
Schillerplatz 17, Raum 02.18
96047 Bamberg
Tel. 0951/863 2196
ellinor.morack(at)uni-bamberg.de