Support programmes and consulting on funding opportunities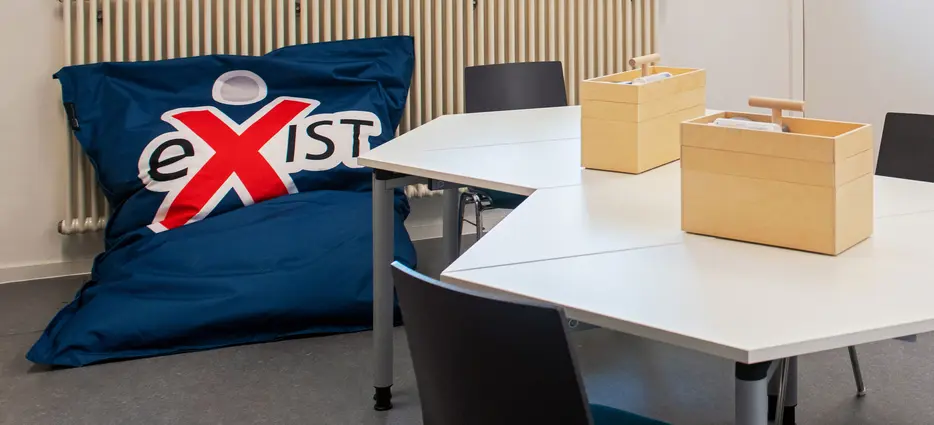 Jürgen Schabel/Universität Bamberg
Are you a University of Bamberg student, staff member or graduate interested in founding a university spin-out company and discovering more about funding opportunities? You are welcome to request consulting on funding opportunities from us. You will find some initial information and helpful links on EXIST Business Start-up Grants, the EXIST Transfer of Research programme and the Bavarian Flügge programme below.
EXIST Business Start-up Grant
With co-funding from the European Social Fund, the German Federal Ministry for Economic Affairs and Climate Action supports innovative and challenging start-up projects founded out of universities and research institutes.
Funding is available for developing initial concepts into business plans, developing marketable products and innovative services, and making targeted preparations for founding enterprises. The support available includes consulting provided to the founder teams by an entrepreneurial support network.
The aim is to generate momentum for the establishment of more innovative technological and knowledge-based spin-out companies out of universities and research institutions.
Applications can be made at any time. Feel free to contact us if you would like to avail of consultation on applying for an EXIST Business Start-up Grant.
EXIST Transfer of Research
EXIST Transfer of Research is a programme supporting outstanding research-based start-up projects that involve complex, high risk development work. The programme provides funding and support in two phases.