Political Science Research at the University of Bamberg...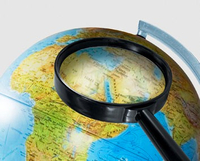 ... stands out due to its use of empirical methods.
... conducts projects that are literally theory-driven case studies using quantitative and/or qualitative methods of inquiry.
... is related to questions of political decision-making, its societal preconditions, its emergence, impact and normative evaluation.
... performs within national and international networks.
... is commited to interdisciplinary thinking through faculty- and university-wide institutions.
... contributes especially to the education of MA and PhD students.
Current research projects
Theory of International Organizations and the United Nations Security Council
Principal Investigator: Professor Gehring
Funded by: DFG, the German Science Foundation
Voting Behaviour in the German Bundestag
Principal Investigators: Professor Saalfeld, Bailer [ETH Zurich] and Dr. Sieberer [Constance]
Funded by: the Fritz Thyssen Foundation
Pathways to Power: The Political Representation of Citizens of Immigrant Origin in Seven European Democracies
Principal Investigators: Professors Saalfeld, Morales [Leicester], Cinalli [Sciences Po Paris], Tillie [Amsterdam]
Funded by: ANR France, DFG Germany, ESRC UK, NWO The Netherlands
Research areas
Modern Political Theory
The comtemporary social analysis employing modern theories of collective action lies at the forefront of this research area. With reference to the history of political thought we focus on the core topics of Justice, Freedom and Peace in and across political communities. For further information please proceed to the research website of the Chair of Political Theory.
Political attitudes and behaviour
This field of research is interested in political attitudes and the behaviour of citizens in democracies. Using methods of social inquiry these focal points are linked to the study of Political Communication and Political Psychology. For further information please proceed to the research website of the Chair of Political Sociology.