With the Bamberg Master's degree in Political Science, you are excellently prepared for direct career entry or a doctorate. Due to the simultaneously broad and in-depth content and methodological training in your studies, many doors are open to you. The flexible focus also offers you the opportunity to qualify specifically for areas of your choice at an early stage, especially since your focus is explicitly shown on your certificate.
Career entry after the Master´s degree
As an expert on political processes and institutions, you can make valuable contributions, among others, in the following areas or institutions
Associations and trade unions
Political parties, ministries, public administration
Foundations or institutions of political education
NGOs
National and international companies
Your understanding and methodological knowledge of scientific procedures makes you a versatile problem solver and qualifies you excellently for, for example:
Market and opinion research institutes
Political and management consulting
Think-tanks and other research institutions
Journalism
Public relations
Doctorate
You can also directly follow your master's degree with a doctorate. In Bamberg itself there are numerous opportunities for this, for example at the Bamberg Graduate School of Social Science or within the framework of one of the numerous research projects based at the institute. In Bamberg, you can take the next step in your academic career in an interdisciplinary and international environment and with excellent individual support.
Alumni reports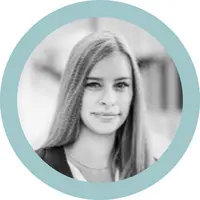 Tamara Bock - Assistant Manager – Sustainability at KPMG
That's my job:
I support companies in setting up their sustainability management and reporting.
We are currently involved in many exciting projects dealing with the implementation of new regulatory ESG requirements (e.g. EU taxonomy & CSRD).
Studying politial science in Bamberg was worth it because:
During my studies, I learned how to approach complex political, social and economic issues analytically. Bamberg is also a beautiful city and working with other students and lecturers was always fun!
My personal tip:
Immerse yourself in a field that excites you and in which you can use your individual strengths. If you approach your studies and future career with authentic interest and intrinsic motivation, you have an exciting path ahead of you.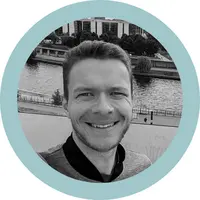 Fabian Herbst - Public Relations in the European Office of the City of Nuremberg
That´s my job:
The European Office is the central contact point for EU matters. With EUROPE DIRECT Nuremberg, the European Office also operates an EU contact point for citizens in cooperation with the European Commission.
Studying political science in Bamberg was worth it because:
With your degree, you are broadly positioned and can work in a variety of industries and subject areas. Since the University of Bamberg is considered renowned for political science, a degree from the University of Bamberg looks good on any CV.
My personal tip:
In your free area, take modules outside of political science, such as international and EU law, economics or communication sciences. This allows you to broaden your horizons and see what areas you would like to work in later.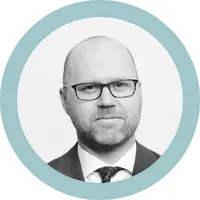 Dr. Holger Endrös - Chief of Staff to the President, Hertie School, Berlin
That´s my job:
As Head of the President's Office at the Hertie School, a private university for public policy in Berlin, I am responsible for the strategic development of the university, coordinate central bodies of the university (including the Academic Senate, Faculty Council, University Management, Supervisory Board, Board of Trustees) and am responsible for the quality management and accreditations of the university. In my position, I act as a liaison to the Berlin Senate Administration for Science and Research. The Diversity, Equity and Inclusion department is also located in the President's Office. With a team of six colleagues, we also prepare briefings, speeches and appointments for the President.
Studying political science in Bamberg was worth it because:
In addition to exciting content, I learned important methodological (statistics, empirical social research) and organisational skills that I can put to good use in my professional life today.
My personal tip:
Be open to new things and gain a lot of practical experience. It is important to also find out what you don't want in your (work) life.