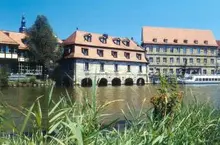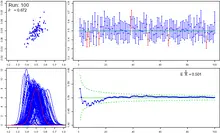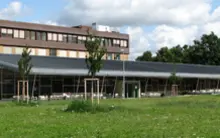 Good reasons in favor of Master's Degree Programme Survey Statistics
What does Survey Statistics mean?
Survey Statistics deals with the analysis of quantitative data collected from populations or institutions. For this reason it can be applied to a large spectrum of disciplines such as social and economic sciences, psychology, medicine and biology. The data are collected by national statistics, scientific research institutions and also by institutions of market and opinion research.
Why study Survey Statistics?
There is a continuosly growing demand for survey statisticians derivating from official statistics as well as from operators of major surveys and empirically engaged research institutions. In this context the well-grounded knowledge of statistical methods of planning, execution and evaluation of surveys is crucial. The new master's degree programme Survey Statistics meets these increasing demands.
The course of studies is offered comprehensively by Otto-Friedrich-Universität Bamberg, Freie Universität Berlin and Universität Trier and their faculties. Up to now this cooperation is unique not only in Germany, but also in Europe, and enables students to choose from an exceedingly wide range of courses.
The studies provide the ability to analyze problems in social and economic sciences, psychology and similar domains applying statistical methods. Sophisticated and innovative problem solutions concerning the planning, procedures and evaluation of surveys are acquired, too.
Numerous possibilities of specialisation prepare students for professional tasks and enable them to pursue own research activities.
Our principle
The focus in the Master's programme in Survey Statistics is on excellent study and research conditions. This is achieved through small working groups and a close supervisory relationship with the lecturers.
What are the special features of the degree programme?
The Master's programme in Survey Statistics leads to a second professional and research-qualifying degree at a university. It aims to impart the ability to analyse social and economic science, psychological and related problems with statistical methods as well as to develop independent and innovative solution options in the planning, implementation and evaluation of surveys. In-depth knowledge is imparted in particular through specialisation options in compulsory elective modules, in order to create qualified application options in professional practice on the one hand and to enable students to carry out their own research work on the other. In addition, there is the possibility to place a special focus on the application and deepening of the acquired knowledge in a six/ twelve-week internship in state specialised authorities, a wide variety of public research institutions or a corresponding collaboration in suitable research projects of the University of Bamberg or its cooperation partners.
Practice-oriented study
When looking for internships or research projects associated with further specialisation opportunities, you will benefit from the Chair of Statistics and Econometrics' long-standing contacts with national research institutions and internationally operating companies.
Interdisciplinary exchange
Complementary to the studies around the thematic focus "Survey Statistics", you can acquire further specialised knowledge beyond the subject area in the diverse range of electives from the module group 'Application' and thus become acquainted with interdisciplinary, varied fields of application.
Why the city Bamberg?
Bamberg is a town of UNESCO world heritage that offers a high quality of life and manifold surroundings for students. Apart from the idyllic townscape Bamberg stands out due to cultural activities, e. g. concerts for students by the Bamberg Symphony Orchestra and the Days of Filmlets and Literature. More
Why the Otto-Friedrich-University of Bamberg?
The Chair of Statistics and Econometrics not only offers a large variety of courses, but also an intensive mentoring of the students. The contents of studies are practised in small exercise courses refering to the lectures.
Social sciences at the University of Bamberg are characterised by their empirical orientation. This supplies students of the master's degree programme in Survey Statistics with a large variety of subsidiary subjects. The Faculty of Social and Economic Sciences enables students to get familiar with the handling of statistical software like R, SPSS and STATA.
For further information please check out the FAQs first, before contacting the programme representative Dr. Florian Meinfelder.