Double Masters Degree in Governance and International Politics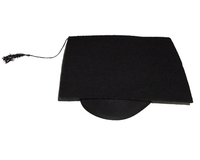 The Double Masters Degree in Governance and International Politics offers the opportunity to achieve both an MA from the University of Bamberg (Germany) and an MA from the Aston University in Birmingham (UK) within the standard period of study (24 months).
Study Profile
Through this programme, graduates gain a high-level understanding of political and economic power in a globalised world. Studying modules on topics such as Religion and Global Politics, Security and Defence in Europe and International Political Communication and Leaders, students develop wide-ranging insights into political behaviour and skills in the critical analysis of contemporary political issues.
Aston is a long established research-led University known for its world-class teaching quality and strong links to industry, government and commerce. Aston has a strong reputation for developing highly-skilled, sought-after, employable graduates from a diverse range of backgrounds. You will have access to the Virtual Learning Environment – Blackboard – to support your studies, including Blackboard discussion groups, to the University Library, including over 25,000 books and a wide range of electronic journals, and to University wide facilities such as the Careers Service, Students' Advice Centre, Students' Jobshop, Counselling Service, Sports Facilities, and Chaplaincy. Students at Aston become part of a vibrant, small and friendly community in the heart of Birmingham, the UK's second largest city. There are students from over 120 countries studying at Aston living in a lively, safe, close-knit and friendly atmosphere. Aston is based right in the city centre, so most things are within easy walking distance.
At the University of Bamberg, Political Science is taught as a social science with a strong empirical focus. Students will be taught by a number of scholars with a reputation for international excellence, who are committed to offering and developing an outstanding learning experience for students from all backgrounds. The university is in a position to offer courses in all major subfields of Political Science, including a range of modules in English. Both our teaching and research are strongly driven by theory, and cutting-edge research methods are also a central focus. Moreover, the university provides students with an excellent library and ICT facilities.
Two countries - two qualifications
It is an exciting new educational programme, which allows students to develop a deep understanding of issues of contemporary research in the field of governance and international politics, whilst benefiting from the combined expertise of teaching staff in two institutions. This two-year programme provides students with an exceptional opportunity to pursue a Double Masters giving them an unparalleled understanding of issues in governance and international politics that is enhanced and enriched by the mix of both British and German perspectives.
Students are provided with a unique opportunity to study at two excellent and closely networked universities. This delivers an integrated, structured, well-supported and well-managed international learning experience. Students benefit from complementary learning opportunities at both universities, with the program exploiting synergies to enhance students' learning experience. Moreover, students gain experience of a different culture inside and outside the confines of the relevant universities. They improve their command of a foreign language, which is a crucial asset in a globalising economy. They interact and network with students from a variety of cultures, further enhancing their employability.
Programme outline
The programme is structured such that students spend their first year at Aston University and their second year at the University of Bamberg.
To obtain both Masters awards students must
successfully complete the MA in Governance and International Politics at Aston University (12 months full time, 180 Aston credits) and
successfully complete the MA in Political Science with a Special Focus on International and European Politics at the University of Bamberg (including the Aston component: 24 months full-time, 120 ECTS).
The Masters thesis will be developed over the whole period of two years. Students start by drafting a paper ("dissertation") in Aston and will complete the paper as a Masters thesis on the same topic in Bamberg. Consequently students will benefit from two supervisors with different backgrounds (one from Aston, one from Bamberg), a collaborative research environment and close cooperation between the supervisors.
After successful completion of their studies, graduates are awarded a Master of Arts in "Governance and International Politics" from Aston University and a Master of Arts in "Political Science with a Special Focus on International and European Relations" from the University of Bamberg.
Core modules of this programme are
International Relations
Globalisation, Regionalism and Global Governance
Elective Modules can be chosen from a wide range of subjects, for example
Comparative Politics
International Political Economy
Public Administration
Political Theory
Public Policy Analysis
Research Methods
Asia-Europe Relations
Religion and Politics
International Security
Career Prospects
This Double Masters Degree equips students with knowledge as well as the analytical and transferable skills needed to pursue further postgraduate research or a successful internationally career in the public or private sector. Typical careers include:
employment in international organisations (EU, WTO, UN etc.)
research in policy-oriented domestic or international think tanks
careers in government administration
further postgraduate research at the PhD level
journalism
international marketing or business
Tuition Fees
Fees at Bamberg
The University of Bamberg does not charge tuition fees with the beginning of the winter term 2013/2014. However, students are obliged to pay administrative fees to the amount of 88 Euro per semester (so-called "Semesterbeitrag"). These administrative fees include contributions to the students union and free public transport in Bamberg and surroundings.
Fees at Aston
The University of Aston charges the amount of £4,340 for UK/EU and £13,000 for Non-EU students. For further information on these fees please click on the following link: Fees at Aston.
Application and Enrolment
The Double Masters programme begins each year in October. Applications must be submitted by June 30th.
To apply for the Master in Political Science at Bamberg candidates will be expected to satisfy the following general admissions criteria in Political Science
hold a Bachelor's degree in Political Science or another congenial programme in the Social Sciences with a minimum of 70 ECTS credits accumulated in classes with a Political Science background or empirical methods (methods component maximal 20 of the 70 ECTS) and at least an average mark of 2.5 for their degree classification, or
hold a Bachelor's degree in Political Science or another congenial programme in the Social Sciences with a minimum of 90 ECTS credits in classes with a Political Science background or empirical methods (methods component maximal 20 of the 90 ECTS) and a minimum grade point average of 3.0 for their overall degree classification (according to the regulations of Bamberg's MA in Political Science)
If you are unsure, whether your ECTS credits can be counted as being acquired in classes with a Political Science background, you should nevertheless apply. Courses in Sociology, Philosophy, Economics or similar disciplines may also be included, if relevant to Political Science.
Candidates wishing to enter the Double Masters programme will be expected to submit specific documents, among others these include:
a letter of motivation written in English
a CV written in English
for candidates whose first language is not English, evidence of their English speaking and writing abilities (e. g. TOEFL, IELTS, Pearson Academic or evidence that the Bachelor's degree they hold was taught mainly or entirely in English)
Two references, typically from professors with personal knowledge of the applicant.
+++ APPLICATION PROCEDURE FOR APPLICANTS HOLDING GERMAN CITIZENSHIP +++
German applicants have to prepare their application by following our online application tutorial and finally submit this application by post to the Studierendenkanzlei in Bamberg:
Please apply here.
+++ APPLICATION PROCEDURE FOR APPLICANTS HOLDING NO GERMAN CITIZENSHIP +++
Applicants who do not hold German citizenship should apply to this programme via Aston University: Please apply here.
More information
Candidates with a specific interest in the programme can access an information platform within our learning management system Virtueller Campus (moodle), where you find further information material, a social forum to liaise with Aston students and information about accomodation possibilities at Aston and Bamberg.
Please contact the subject advisor via email in order to get the password for accessing this information platform.
The platform can be found here.
Contact and Advisory Service
University of Bamberg
Chair for Comparative Politics
Feldkirchenstr. 21
96052 Bamberg
Germany

Subject Advisor
Dipl.-Pol. Lucas Geese
E-Mail
+ 49 951 863 3010