Qualification Objectives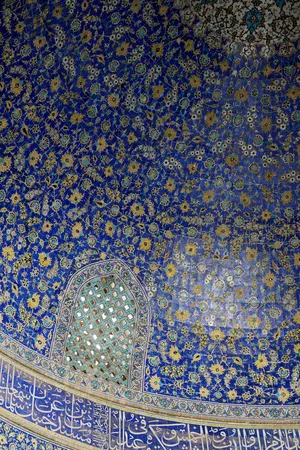 Academic Competences
When students reach the end of their studies, they will be able to read different kind(s) of texts in Persian and put them into their respective contexts. Students will be able to deal with the following text categories: classical Persian literature, modern contemporary literature as well as non-fiction and journalistic texts.

After participating in various colloquia and research projects, students will have an overview of relevant questions currently being discussed within the Iranian studies discipline from an Anglophone and central European perspective. Also, depending on language skills, students will be able follow new developments within the Iranian studies discipline in France and Russia.

After taking seminars and completing relevant coursework, students will be able to critically discuss and analyze Iranian studies subject literature in English, German and Persian.

After completing the program, students will be able to independently apply subject-specific concepts, methods and theories to narrowed-down topics and relevant questions within their field of study.

Through the successful completion of term papers and the M.A. thesis, students prove their ability to independently apply the learned techniques and conduct research on relevant, narrowed-down Iranian studies topics.

Training for qualified employment
Additionally, non-native speakers will deepen their active communication skills in Persian through seminars and practical language courses: they will be able to participate in discussions on various subjects, understand the spoken (colloquial) language, use persian-language media as well as advance their written language skills.
After completing the M.A. program, graduates will be able to discuss Iranian studies topics at academic or other professional settings in German as well as in English.
Through our seminars with a focus on historical and regional topics, students will learn about the various cultures of Iran and of the other two Persian-speaking countries Afghanistan and Tajikistan. Moreover, students will acquire knowledge of the cultural history of regions that were historically influenced by the Persian language such as India, Central Asia, Anatolia and the Caucasus.
Personal development
In our seminars, graduates practice giving oral presentations. Therefore, once the students reach the end of their studies, they will have developed strong communication skills. Not only will the students be able to discuss complex academic issues and specific topics, but they will also be able to present topics, relevant questions and problems to a broader public.
The study program paves the way for a sound insight into the social context, rules and traditions of Iranian influenced cultures. The students have the opportunity to study abroad in Iran or Tajikistan. Students who have been socialized in Germany will acquire intercultural competences and sensibilities, and as a result, they can adjust to the circumstances and conditions of other countries more easily. Heritage students will gain a new and critical view of their cultural heritage and personal background.
Community involvement
Advanced language skills, intercultural empathy and transfer of information are competences that make our students especially eligible for voluntary work at NGOs on an international and national level. Our experiences show that students of Iranian studies and of other disciplines within the Oriental Studies Institute showcase a great deal of community involvement. Many graduates volunteered to translate or acted as interpreters for refugees from Iran and Afghanistan and accompanied them on visits to various agencies and authorities.


Moreover, our students of oriental studies disciplines also helped agencies and authorities such as the "Amt für Ausländerangelegenheiten", the town council but also medical staff with their expertise.