Profile of the Study Program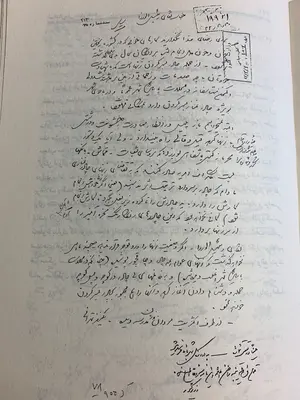 This study program is directed to students who
already have a good command of the Persian language

who completed a BA degree in Oriental studies, in another humanities discipline or within the social sciences
Program Contents
The Iranian studies program in Bamberg has a cultural-historical emphasis and focuses on the Persian-speaking region during the Islamic period (Iran, Afghanistan and Tajikistan). Furthermore, we discuss regions where Persian served as the lingua franca or as the court, literary or administrative language (Indian subcontinent, Caucasus, parts of Anatolia as well as the Balkans).
The key words "Language, History and Culture" roughly outline the contents of the study program. History of religion, literary and intellectual history as well as current political and social developments also fall under History and Culture. Special emphasis is given to Persian literature and literary studies. Given that profile, the points of contact to other disciplines such as Arabic studies, Turkish Studies, Islamic Studies as well as Islamic art history and archeology are manifold and diverse.
In our seminars, the students have the opportunity to refine their language skills in Persian as well as in its varieties (Dari and Tajik). Special attention is paid to the interpretation, academic analysis and classification of original texts. We critically discuss Persian and English secondary literature. The language of instruction is German, but we offer seminars in English. The free electives can be aligned with the individual interests of the students. The students also have the option to take language courses from other disciplines within the Oriental Studies Institute such as Arabic, Turkish or Hebrew. There is also the option to study contact languages of Modern Persian (New Persian), depending on the language courses offered in a given semester: Armenian, Georgian, Kurdish, Pashto, Urdu, Uzbek.
Orientation of Study Program
The Iranian studies program in Bamberg focuses on historical and literary topics. If you are interested in comparative or historical linguistics, we recommend visiting the website of General Linguistics at the University of Bamberg.