Regulations and documents
Regulations for the programme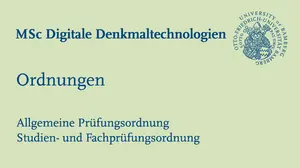 The following documents constitute the formal framework for the Master's programme:
In addition, these regulations regulate which courses can be attended within the individual module groups. Detailed descriptions of the individual referenced modules can be found in the module handbook for the degree programme.
Module manuals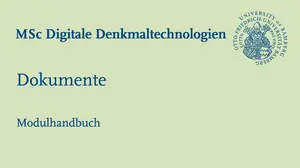 The module manual contains the descriptions of the individual modules referenced in the module table, including a short description, learning objectives, content requirements and examination form.
Current Version
Previous versions
Additional documents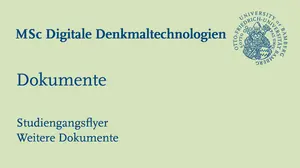 Programme flyer
Example timetables