Participatory Approaches in Heritage Conservation from International and Interdisciplinary Perspectives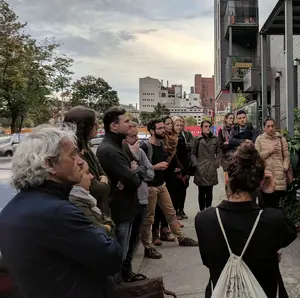 International and intergovernmental organizations such as UNESCO, ICCROM, the UN and the EU increasingly focus their considerations, strategies and narratives for cultural heritage on communities and on its societal influences in relation to the present day. Thus, the "value of cultural heritage" (Faro Framework Convention of the Council of Europe) is related to overarching objectives such as social cohesion, promotion of democracy, cultural diversity and "well-being". In the same spirit, the European Year of Cultural Heritage was celebrated in 2018.
The cultural and social sciences also reflected the dynamic, society-building character of cultural heritage and the influential factors in defining material and immaterial values as cultural heritage, also considering the possibilities of (political) instrumentalization.
Both in the strategic perspective on cultural heritage as a "resource" and in the critical engagement with it, local actors and civic or social groupings who embrace a cultural heritage and thus symbolically value it become key figures. With them, "cultural heritage" is to be identified, negotiated, preserved and managed. If these negotiation processes are controlled by the state, one speaks of "governance".
The institutions and authorities involved in the protection and preservation of historical monuments refer primarily to their legal and social mandates, which were laid down in the German federal states in the 1970s and 1980s. Participatory approaches and questions of citizen participation have therefore received little attention, let alone systematic analysis, in the German heritage conservation studies to date.
A synthesis of different perspectives on participatory approaches for urban heritage conservations and their possible significance within the German and Bavarian context will be an important aspect of Lisa Marie Selitz's dissertation at the KDWT and within her status as an associate of the Research Training Group "Identity and Heritage".