The different subjects in the field of Human Sciences and Education are characterised by the fact that you will work with many different people in your future careers, especially people with international life stories. Studying abroad is one of the best ways to hone your intercultural competences, gain new experiences and develop new ideas.
If you would like to obtain more information on Summer Schools, internships or scholarships you are welcome to visit our VC course (named Koordination für Internationales).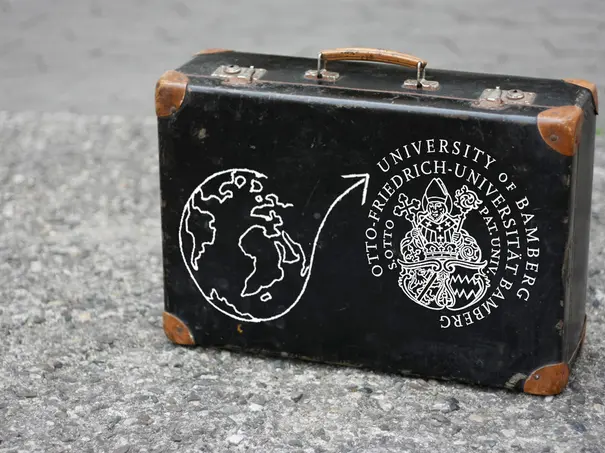 Anja Rushkowski/Universität Bamberg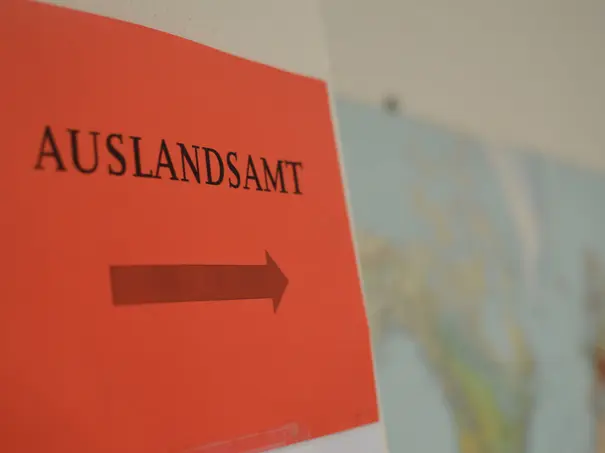 Niklas Ritzel/Universität Bamberg
Support for Students
In her position as coordinator for exchange programmes, the Erasmus Departmental Coordinator supports the issues of students of the University of Bamberg and international students who participate in a university exchange programme as part of Erasmus+ or other programmes. The Erasmus Departmental Coordinator …
helps students of the University of Bamberg to have course credits obtained abroad recognised

administers study agreements, transcripts and certificates

is responsible at faculty level for signing Learning Agreements of students of the University of Bamberg and international students

advises students on questions about studying abroad

participates in selection processes

is committed to the structural development and optimisation of student exchange programmes

mentors exchange students at the faculty of Humanities studying at the University of Bamberg as part of the Erasmus programme or other programmes
Refreshing and Deepening Language Skills at an Early Stage
You can gain further knowledge or deepen your foreign language skills right from the very beginning of your studies. You can choose your courses from the range of courses offered by the Language Centre, these being mainly the courses which are open to students of all faculties (HaF). In some cases you can obtain credits for these courses in the mandatory elective fields of your degree programme.
"Internationalisation at Home"
Our instructors cooperate with institutions all over the world. Many of them have conducted research projects and gained teaching experience at universities abroad, an experience which they can now use to good effect in their lectures at the University of Bamberg. Moreover do the many international students who come to Bamberg every year enrich university life through their international perspective and experience.
Studying Abroad
All degree programmes in Human Sciences and Education offer you the opportunity to study abroad. The University of Bamberg has established a broad network of international partner universities with which we have signed student exchange programme agreements. However, it is also possible to study abroad at other universities if you have or would like to establish your own contacts. The Erasmus Departmental Coordinator will support you in all questions concerning the time before and after your studies abroad. By signing "Learning Agreements", you will ensure in advance to receive recognition for courses successfully completed abroad, so that the duration of your studies will not be extended. Consult your subject-specific advisors well in time in order to discuss which courses to take during your studies abroad in the fifth semester, so that these courses will be recognised in the degree programme.
Supporting University Researchers During Their Stay Abroad
You are a member of the University of Bamberg's academic staff and would like to participate in the Erasmus mobility for teaching (STA)? The international coordinator advises and supports academic faculty members in giving their international activities a strategic focus.
For members of the University administration, the Erasmus mobility for training(STT) programme is available for further education and training purposes. The International Office will assist you with any questions you may have about the programme.