Programme Profile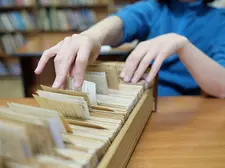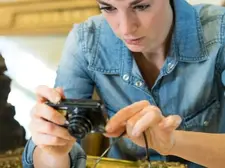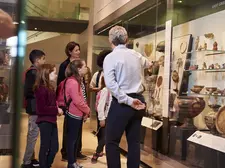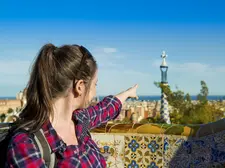 You'll receive practical, subject-relevant insights in practical training courses, internships and field trips.
The master's degree programme in European Ethnology
is a consecutive, advanced degree programme in the field of cultural studies.
teaches specialised knowledge regarding the (everyday) culture of broad segments of the population in the past and present, comparing the familiar with the unfamiliar on the basis of a broad concept of culture.
provides insights into the approaches and theories of European Ethnology.
offers specialisation modules on the topics of 'European Cultures', 'Knowledge Transfer & Museums', 'Gender & Diversity' (in collaboration with the Virtuelle Hochschule Bayern) as well as on matters relevant to the current disciplinary and methodological discourse; a practical module gives students hands-on preparation for professional tasks (archival studies, empirical data collection and processing, designing and implementing exhibitions, press and public relations work).
qualifies students to pursue doctoral studies in European Ethnology.
Discover the diverse range of European cultures
within the region

│

at a comparative level across regions

│

with national and international connections
The master's programme allows you to establish your own focus areas with regard to subject choices or methodological approaches whilst you are acquiring further specialised knowledge on the (everyday) culture of broad segments of the population in the past and present. You can choose to focus on one region that interests you in particular, develop a comparative perspective across regions or draw links at a national or international level.
Your studies will be interdisciplinary and based around research and practice. In interactive, hands-on classes, you'll refine your ability to think and research from a cultural studies perspective. You'll experience problem-based and research-oriented learning: in doing so, you'll head out 'into the field' for observations and surveys, explore cultural spaces in the context of field trips or work on small exhibitions. You will learn how to generate knowledge and apply this knowledge in a wide range of jobs and professional fields.
Thanks to the way close links are drawn between theory and practice and the opportunities to enhance your profile in the distribution elective component, your chances of successfully starting your career in various fields are increased (museums, independent cultural offices, policy consultation, publishing, media, tourism, public relations and cultural work in companies and local authorities).
Career prospects
With the master's degree programme in European Ethnology, sound theoretical and methodological competencies from the field of cultural studies are acquired, enabling graduates to understand, interpret and help convey expressions of culture. Additional qualifications from the distribution elective component, relevant practical experiences, carefully chosen internships and your master's thesis all enhance your knowledge profile and pave the way for you to embark on your professional career path.
>>> Continue to Further education and career prospects