Perspectives on the Master's Degree Programme in European Ethnology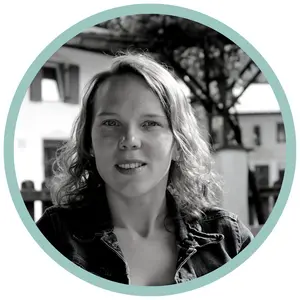 From Susanne
In our programme, you have the time and opportunities to select topics that interest you personally and allow you to progress – that is a privilege that you absolutely have to take advantage of! There's a good chance that some of these interests will play a role in your career, even if you work in a completely unrelated field. For example, I looked into the topic of food and drink in my studies, which definitely came in useful when it came to marketing kitchen appliances.
I am currently an educational officer at the LandFrauenverband Württemberg-Baden e.V., where I am responsible for culture, skills training and public outreach. I also hold and organise seminars and talks on cultural topics for LandFrauen in northern Baden-Württemberg. Here, what I learnt in my studies is also helpful as I can present the same topics to people who are interested but have no specialist knowledge. For me, it was always important to be able to connect abstract, academic subject matters with pragmatic and practical observations.
*****
You can read the rest of Susanne's story in the 'Professional career paths' section (in german).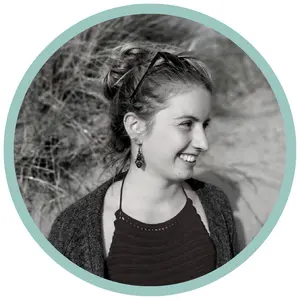 From Helena
How can a cultural studies discipline speak to every single person?
By positioning itself right in the midst of people's day-to-day environments. And European Ethnology manages to do that pretty well. Everyone who usually finds historical or cultural-historical topics too dry gets a completely new perspective on everyday things that they might have just simply accepted until that point.
For example, what does home or homeland mean? For me, homeland was always a term that was either completely outdated and antiquated or that was incredibly emotionalised and instrumentalised. European Ethnology not only reveals historical and current interpretations and meanings of the term in academia and society, but also poses further questions. What is home for me personally? Can a prison become a place you call home? Is it a feeling generated through the stomach? And what do cultural magazines like Landlust have to do with this topic?
I always sit in European Ethnology classes and experience those lightbulb moments that suddenly reveal new contexts and meanings to me. That's not only incredibly fun, but also fulfils me as a person and enriches my worldview. And I'd wish that on everyone!
*****
Helena studied European Ethnology as a bachelor's minor subject and is now taking European Ethnology as part of the distribution elective component of her master's degree programme.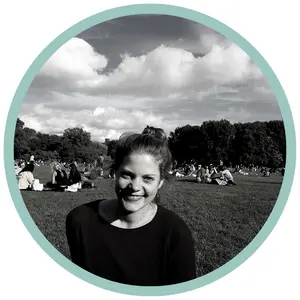 From Maria
Most people know right from the start what they want to study and which professional direction they want to go in. People often march through their studies within the standard programme duration to cope with the pressures of society and – as it apparently should be – to cross the line as quickly as possible. Of course, it's not like that for everyone, but you get the feeling that it is the case for the majority.
I'm not part of this 'majority' and my career path was very different because I only found out what actually interests me through some detours. After a few semesters following the teacher training degree programme, I decided, despite recommendations to the contrary to get the 'good old state examination' done anyway, to change to a bachelor's degree. My minor in European Ethnology and its wide range of seminars fully aroused my interest, leading me to decide to do a master's in this field. I was reassured and encouraged by the prospect of having numerous perspectives with this field of study and not being confined to just one certain professional field. It was clear to me then that European Ethnology interested me, but I still didn't know which professional career path I wanted to pursue.
*****
You can read the rest of Maria's story in the 'Professional career paths' section (in german).