Degree Programme Profile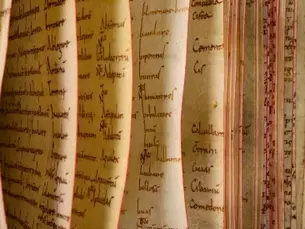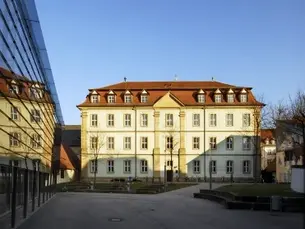 At home in ancient and modern times
The MA in Classical Philology is a consecutive programme that requires a bachelor's degree in Classical Language, Literature and Culture of Greek or Latin.
The degree programme is designed for academically inclined students who wish to advance their knowledge and methods in Greek and Latin studies but also in ancient studies. That is why, in addition to linguistic skills and literary studies, the so-called distribution elective is an equal pillar allowing you to choose modules from other fields, cultural studies or didactics.
Programme objectives
The MA in Classical Philology is designed to lead to an academic and professional qualification. The goal is to provide students with basic linguistic knowledge in Latin or Greek, in Latin or Greek literary studies, and knowledge of ancient culture. Promoting the exploration of modern foreign languages is also part of the programme.
A degree in Classical Philology can serve as a good foundation for entering a wide range of careers and for doctoral studies.
Stucture
The degree programme is a combination of Latin and Greek. Students may choose between three profiles:
Classical Philology

Classical Greek Language, Literature and Culture

Classical Latin Language, Literature and Culture
Modules are divided into core studies and a distribution area.
Core studies consist of literary studies and language skills in Latin and Greek.
The distribution area encourages the exploration of other, related subjects, such as philosophy, ancient history or other languages and cultures.
For details, please see the current module handbook.
Core studies consist of literary studies (32 ECTS points) and language skills (28 ECTS points).
Literary studies consist of 4 master's modules worth 8 ECTS points each.
Language skills modules are chosen based on each student's prior knowledge. Students with prior knowledge in Latin focus on Latin in the language skills modules (and vice versa). Students with prior knowledge in both Latin and Greek are free to choose the language they wish to focus on. Whatever the focus, all students must complete two full master's modules at 10 ECTS points each and one partial module at 8 ECTS points. For the partial module, students may choose between different practical training courses (see the module descriptions for more information).
[60 ECTS points]
In the distribution area, students are required to complete modules in a different subject (minimum 15 ECTS points). Aside from Greek and Latin studies, the following subjects offer master's degree programmes and may therefore be selected for the distribution area: Archaeology, English Studies, Education, European Ethnology, German Language, Literature and Culture, History, Medieval Studies, Jewish Studies, Iranian Studies, Islamic Studies, Communication Studies, Romance Studies, Slavic Studies, and Turkish Studies.
The remaining 15 ECTS points must be earned in Greek and Latin Studies (either in didactics or cultural studies).
[30 ECTS points]
Students have six months to work on their master's thesis. The topic is assigned in consultation with the supervisor. Topics may already be assigned after one master's module has been completed.
[30 ECTS points]
(Copyright-Hinweise: Foto 1. Spalte [Pergamentcodex]: © Staatsbibliothek Bamberg/Gerald Raab;Foto 2. Spalte [Gebäude U5]: © Universität Bamberg/Jürgen Schabel; Foto 3. Spalte [Studentin]: © colourbox.de)