Career and Educational Prospects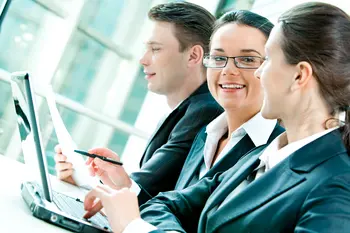 Career and Educational Prospects
A master's degree in Classical Philology provides you with a wide-ranging set of analytical skills, the ability to perform scholarly research, and knowledge of ancient languages, literature and cultural history. You will be capable of presenting the diversity of ancient literature and culture, as well as their modern reception, to non-specialist audiences. By exploring ancient texts, you will have learned to engage with fundamental worldviews and ways of thinking. Moreover, you will be experienced in performing independent academic research and capable of presenting your own positions in a persuasive manner.
Your master's degree can serve as the basis for doctoral studies and possibly a career in academia, or it may give you access to a wide range of non-academic careers. Defining your career goals is your own responsibility – and that also includes the question of how closely you want your professional career to be aligned with the contents of your studies. Possible areas of postgraduate employment include:
Cultural education

Adult education

Libraries and publishing companies

Diplomatic service

Scholarly foundations

Journalism

Private enterprise
Doctoral studies
Upon earning your master's degree with a satisfactory grade, you also have the option to pursue a doctorate.