Admission and Enrolment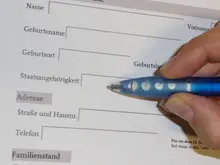 Admission to the master's degree programme in Classical Philology requires a relevant university degree or an equivalent undergraduate, six-semester qualification obtained in Germany or abroad totalling a minimum of 180 ECTS points and an overall mark of "good" (2.5) or better.
A relevant degree is a degree in Greek and Latin studies, or in ancient cultural studies if a minimum of 50 ECTS points were completed in Latin and/or Greek studies.
Enrolment is handled by the Academic Registrar's Office of the University of Bamberg. For information on upcoming enrolment deadlines and the required documents, please see the website of the Academic Registrar's Office.