Master's Degree Programme in Classical Philology
Programme abstract
The master's degree programme in Classical Philology offers an in-depth academic and career-oriented education for careers in academia and private enterprise where linguistic and analytical skills are essential.
The focus is on acquiring advanced linguistic skills and reading Greek and Latin works of literature as evidence of a culture of the "das Nächste Fremde" (Uvo Hölscher): insights into the socio-historical conditions, genre characteristics, and the history of passing on and interpreting ancient literature have also always been influenced by readers and their time.
The University of Bamberg boasts an excellent student-to-faculty ratio, enabling intensive exchanges between instructors and students. Strong connections to other disciplines in philology, cultural studies and ancient studies facilitate a comparative perspective, methodological diversity, and curricular flexibility, allowing you to pursue your own interests.
At a glance
| Degree programme at a glance | |
| --- | --- |
| Final examination | Master's examination (accompanying the programme) |
| Degree | Master of Arts |
| ECTS points | 120 |
| Standard Programme Duration | 4 semesters |
| Programme Start | Winter or summer semester |
| Type of Studies | Full-time and part-time possible |
| Admission | |
Accreditation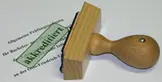 The master's programme in Greek and Latin Studies was re-accredited in 2018 in the process of internal accreditation. For students, this means that degree programmes meet the Accreditation Council's quality criteria in terms of their structures and contents.
To view the certificate and the accreditation report, click here.