Book of Condolences
for Prof. Dr. Christoph Houswitschka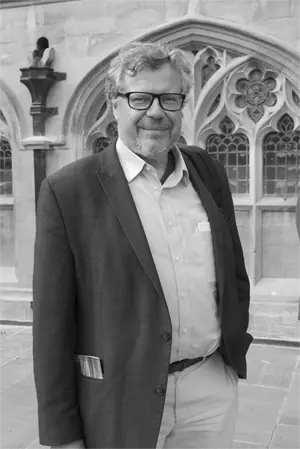 Ever since Prof. Dr. Christoph Houswitschka's unexpected and premature death, his friends from allover the world have been united in mourning.
This virtual book of condolences is intended to serve as a means for you all to express your grief and share your memories of him.
Submit condolences
If you wish to leave a condolence text, please click here to access the online form.
Your contributions will be processed within roughly a day and be published below.
---
Virtual Book of Condolences
Your name
Your message
Lothar Haas
8. Juni :
Wir alle, denke ich, vermissen ihn noch immer sehr. Als sein alter Mitschüler hatte ich etliche Jahre seine Universitätskarriere aus der Ferne verfolgt, er hatte den Kontakt nie abreißen lassen und wir haben uns gelegentlich in der Oberpfalz getroffen. Wenn man sein Foto auf der Seite sieht, dann erwartet man geradezu, dass er plötzlich wieder gesund und munter vor einem auftauchen würde...
Rabbiner Walter Homolka
I am saddened to learn of the passing of Christoph, a dear friend and colleague. A truly dedicated and well-meaning human being, much appreciated by many. May his memory be a blessing to us all.
Harald Kastler
Oh my. We studied together under Prof. Dr. Karl-Heinz Goeller. He was the smartest and wittiest among us by a long chalk. What a loss.