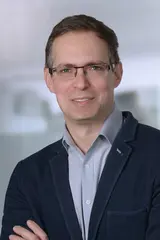 Post-doctoral research fellow
Tamir Libel (Ph.D.)
F21/03.11
Phone: +49-(0)951-863-3112
E-mail: tamir.libel(at) uni-bamberg.de
Tamir Libel holds a PhD and MA in Political Science from Bar Ilan University (2010 and 2005, respectively), and BA in General History from Tel Aviv University, Israel. His recent work is focused on the intersections of social sciences and data science and how qualitative logic could be studied via quantitative methods. He has explored this in regard to the concept of strategic culture as a Beatriu de Pinós research fellow at the Barcelona Institute of International Studies (IBEI), working on a project financed by a Marie Curie COFUND grant.
Previously he worked on international relations and comparative questions related to military and security institutions. Following his PhD dissertation, Training and education of the combat professional officer corps in the West during the post-modern era, he extended his comparative study of the adaptation of Western military education and culture as an institution in a Marie Curie postdoctoral project at University College Dublin from 2011 to 2013. It resulted in a book, which was published by Routledge in 2016, titled European Military Culture and Security Governance: Soldiers, Scholars and National Defence Universities. Between finishing his PhD and his Marie Curie project, he also worked as as Deputy Director and Research Fellow at the Dan Shomron Center for Society, Security and Peace at Kinneret College on the Sea of Galilee. He has coordinated the main research project of the Center to date, Politics, Military and Religion in Israel (co-edited with Dr. Reuven Gal), resulting in the publication of a co-edited, milestone volume on the topic.
He has also been a visiting scholar at both the Department of Political Science at the University of Trier and the Department of History at the University of Marburg. More recently as a visiting scholar at the Bamberg Graduate School of Social Sciences (BAGSS), Tamir has co-edited an upcoming edited volume for Springer, titled Rethinking Military Professionalism: Gender, Culture and Capabilities Development. in Contemporary Armed Forces (co-edited with Krystal K. Hachey), which is based on the work of a NATO research task group (RTG). As a firm believer that academic work should be actively disseminated, he is often engaged with the media, publishing op-eds, being interviewed as an expert, or having his work reviewed by national and international media outlets such as the British Telegraph, American Al-Monitor, German Frankfurter Allgemeine Zeitung,Israel's Haaretz, Israel Hayom and The Jerusalem Post, and Pakistan's Daily Times.
Out of office, he is an avid reader of good thrillers, enthusiast fan of high-quality Si-Fi and fantasy series, loves spending time with his family and is keen on discovering the Franconian amazing hiking opportunities.